The hybrid, digital-first workplace of the future.
In 2020, the COVID-19 pandemic not only disrupted work in significant ways but also demonstrated to the world that there was an alternate way of doing the same things. The coronavirus pandemic posed new constraints to legacy ways of working – that were dotted with long hours on intercontinental flights, daily commutes via roads and railways, traffic jams, a sticky office schedule, and in-person meetings – while at the same time paving the way for new ones.
As many switched to remote working through accelerated adoption of digital technologies and flexible working platforms, and got more done through remote, collaborative work models then most ever imagined possible, others had to rethink their entire business processes and models to continue to deliver their products and services to their target markets and customers. But what will happen now the pandemic eases? What will the workplace of the future look like?
Outlining the Future of Work
What portion of these changes will stick in the post-pandemic reality? How can businesses rethink their business processes and workforce strategies in line with the future of work? And more importantly, how can leaders balance short-term success with action plans for the long term ? To answer these questions, companies must abstract learnings from their industries' response to the pandemic and realign their digital investments to strategize and curate the workplace of the future. Here is a step-by-step approach to achieving it.
"In the midst of every crisis, lies great opportunity." Albert Einstein.
Understanding the post-pandemic reality
Will the post-COVID-19 workplace of the future be a digital workplace? Or will intensive business travel and days-long in-office meetings be back once the impending threat of the coronavirus transmission fades away? Here are three trends that will define the nature of work post COVID-19.
1. Accelerated adoption of collaborative technologies
When the first lockdowns were implemented, enterprises rushed to make digital tools and technologies available to their employees. With these, staff could continue working from their new home-office hybrid workplace. This ushered in a new era of remote collaboration, supported by technology, and helped organizations achieve more at lower costs. At the same time, it reduced companies carbon footprint', resulting from drastically reduced business travel and office closures.
2. Implementation of intelligent automation
Building low-touch and omnichannel experiences was the key to keeping the doors of physical stores open or move them online during the pandemic. At the same time, reduced turnover and delivering digitally at scale required a rationalization in headcounts, reshuffling of skills and simplification of processes to bring down and optimize the operational spend. Artificial Intelligence, data and analytics, automation and robotics were the biggest forces that helped retail-focused organizations develop cost-competitiveness and safe, yet delightful digital and omnichannel experiences for their customers and employees alike. As a result, 66% of executives plan to accelerate their investment in these technologies going forward.
3. Evolving customer preferences and remote interactions
When the lockdowns started, B2B and B2C buyers alike were moving to e-commerce to fulfil their needs. The convenience of buying at a click brought greater efficiency and injected speed into the demand-supply dynamic across markets. The subscription model gained further momentum with both consumers as well as professional customers. And once people have experienced the ease of remote commerce, this seems likely to stay. At the same time, this ability to deliver remote experiences and the stickiness  of customer preferences in this space are not limited to e-commerce alone – service lines, healthcare, retail and banking are also experiencing tectonic shifts and digital, remote interactions are replacing physical, in-person ones at accelerating speed.
However, not all worked well in this digital workplace. In fact, understanding these subtleties will be the key to reimagining the workplace of the future.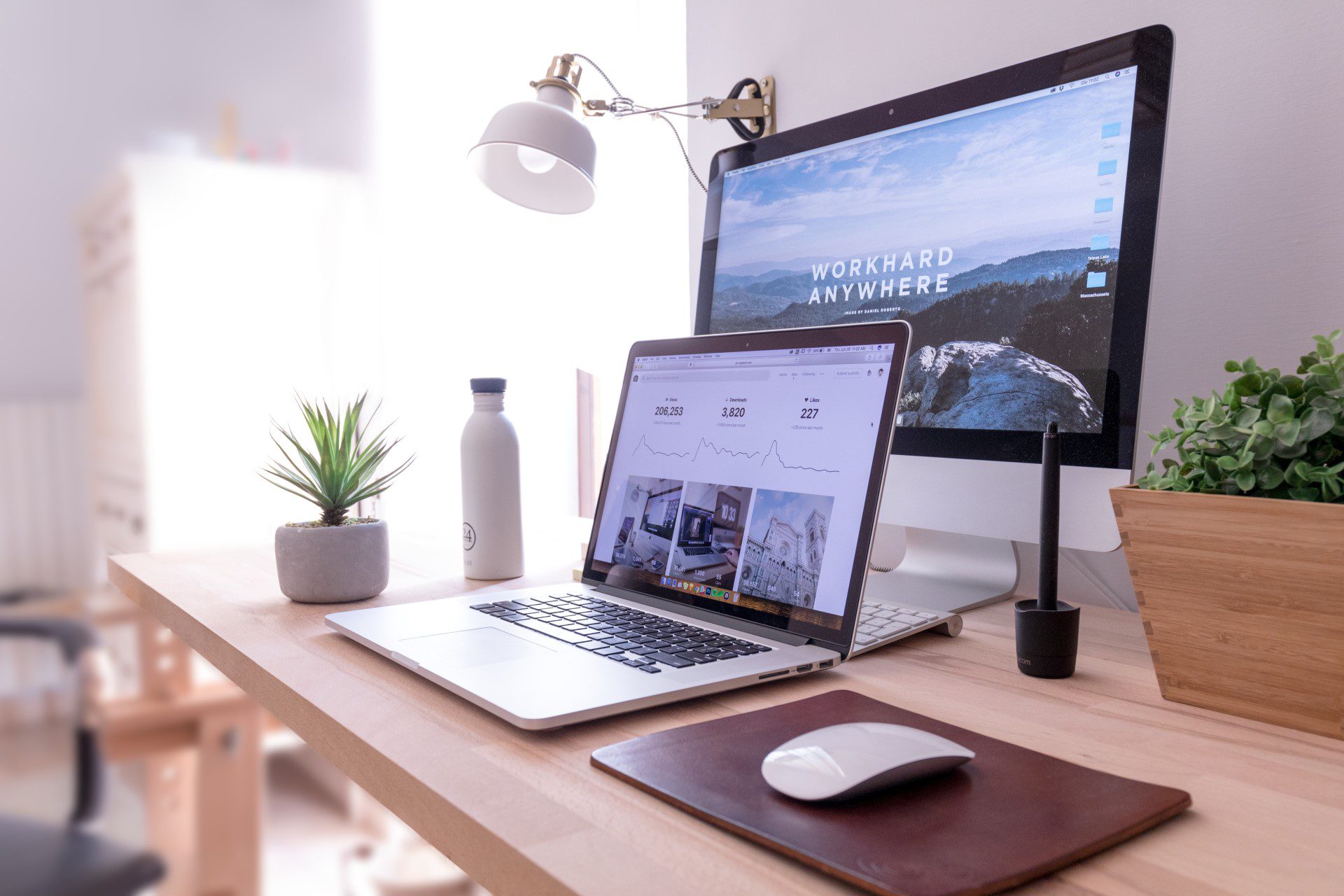 The Future of Work:
Work from anywhere, anytime?
Abstracting the lessons: what did and didn't work
Many changes that trickled down to the workplace during covid-19 were forced, and a result of businesses' continuity and contingency plans. Not all of them reeked of success and some  of these changes might revert to their pre-pandemic states.
There are some crucial lessons that can inform the strategy for creating the workplace of the future:
1. Remote work can be a productivity-booster but a collaboration-killer.
At least 76% employees work as productively remotely as they in physical offices, while a 90% decrease in the number of in-person interactions in digital-first, remote work models is expected to negatively impact collaboration.
2. Asynchronicity, or the ability to coordinate work throughout time, is a must-have 
As in international teams work remotely across time zones, there is an increasing need to coordinate work across geographies and the different timezones .This can be achieved through tools such as Kanban boards and digital communication channels like Slack.
3. The gig economy has its own upsides and downsides.
While contract workers can help reduce pressure on the company's bottom line, boost flexibility, and bring ad-hoc and specialized skills on board, quality and consistency can be a major concern that is rather difficult to navigate in the long run.
4. Remote work saves time but can negatively affect the employees' mental health
Humans are social mammals at heart, and video-meetings that last days on end might become stressful. Moreover, certain types of interactions – like performance reviews or team strategy and brainstorming sessions – are negatively impacted by remote work models based on digital technology. Replicating the same experience and level of interaction digitally is challenge.
5. The changing nature of work has implications on an organization's long-term workforce management strategy.
While digitalization, AI, robotics and automation can inject speed, increase efficiency and boost quality assurance into businesses' operating models, such transformed models call for new (digital) skills and capabilities and an altered skill and talent profile that must be achieved by digital upskilling and reskilling at scale or hiring new talent.
Through these lessons, senior leaders must align their overarching business strategy to an evolving landscape of work  and reimagine the meaning and purpose of the workplace in the post-pandemic era, with a lasting focus on digital tools and remote working.
Aligning your enterprise with the changing nature of work
The pandemic required investments in the right set of digital tools and platforms to reboot work, and in the larger picture, a reinvention of traditional operating models. Many companies that required in-office attendance, now found that having their workforce distributed remotely did not really hinder their productivity levels. Sometimes, these were even boosted.
The expansion of office space and related real-estate purchases were put on hold, while investments in collaboration tools, cloud services, SaaS solutions and other digital platforms took to the front foot. However, the strategic investments (and disinvestments) that ensured survival in the short run will have to be rethought for long-term success as we look to build the workplace of the future.
For example, remote work might have opened up new avenues of cost-reductions, while revealing collaboration-related challenges of working with such a model. As a result, some companies are already strategizing flexible work models that bring the best of both worlds while staying sensitive to the wants of a varied talent profile, aiming to optimize their life-work balance as well as increase work productivity.
The Future of Work: Hybrid?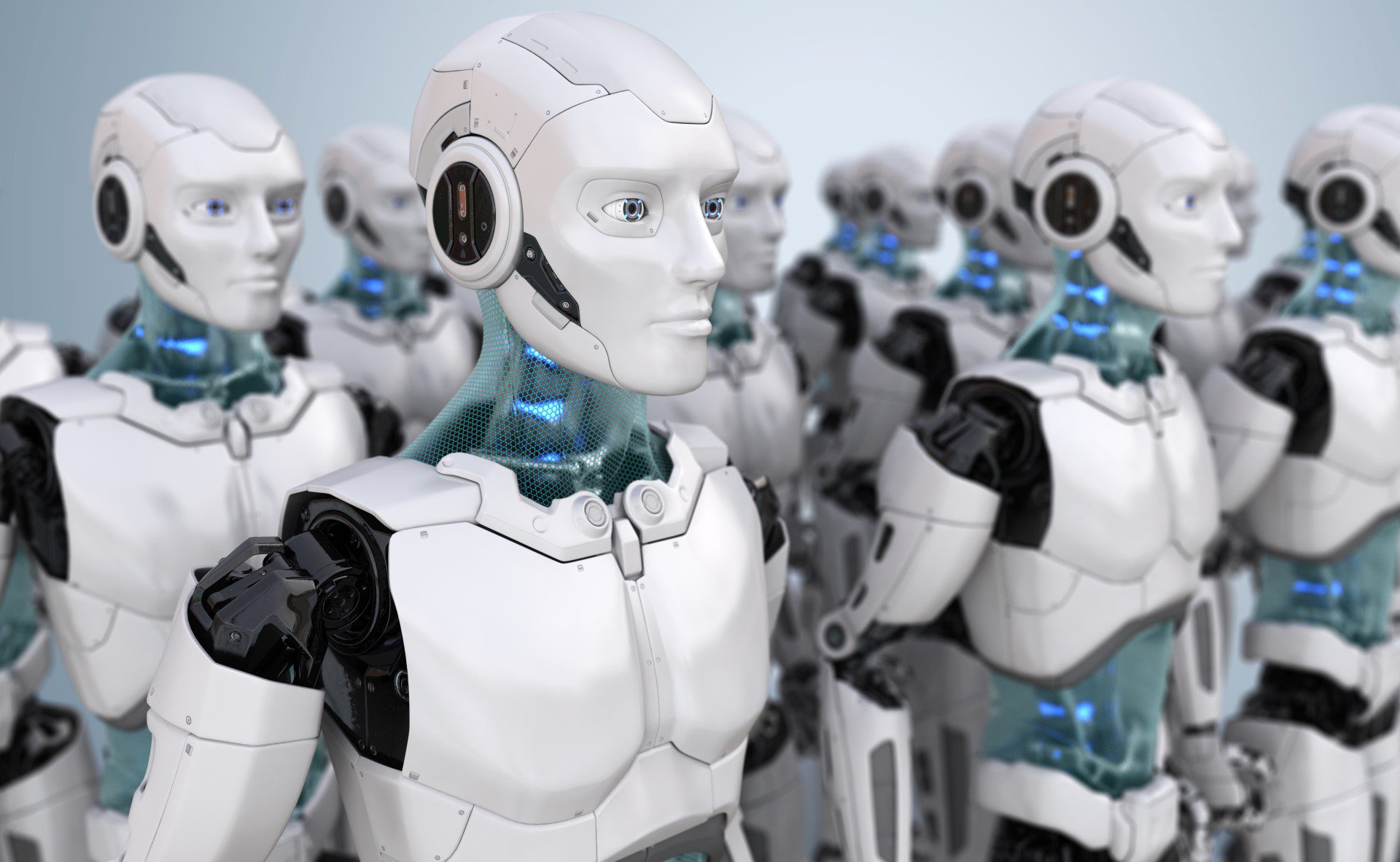 Hybrid is the buzz-word when thought leaders and institutions like the World Economic Forum talk about the future of work. However, hybrid work models – that combine remote work and automation with human interaction where required – are premised on building autonomy and flexibility and getting stuff done from across locations, time-zones, devices and platforms. The future of work will be digital first and underpinned by collaboration tools and platforms, advanced data and analytics, accelerated automation, artificial intelligence and robotics.
How will this be done, and what steps will businesses take to realize such a hybrid model that combines the best of both worlds? In order to get there, organizations need to start answering the who, what, where, when, and why of their operating models, as they think about the future of their workplace, their work and their workforce.
Reimagining workplaces for the hybrid, digital-first future of work
Here are the five W's that will help the C-level rethink the future of work for their enterprises along new-age hybrid work models:
Who
Think about the people that will shoulder your next-generation operating model defined by reinvigorated processes powered by intelligent automation, cloud technologies, robotics, data and analytics, and IoT.
What roles must be done in house, and which ones will be better suited to ad-hoc, contract work? How will flexible working platforms like Upwork help fill the demand of the gig economy? What is the skill profile that will drive your business over the coming years, and how does it differ from the skill profile of the workforce today? While many enterprises like Goldman Sachs, Amazon and JP Morgan are looking at upskilling and reskilling at scale, many will find it unable to bear the hefty financial and time-based costs involved in running such programs. As a result, many will find themselves looking at new talent that is better suited to the skill profile that drives work post COVID-19.
What
What are the tools and technologies that will enable the hybrid, digital-first workplace of the future and empower flexible work models in the post-pandemic era ? Will these technologies pay off in the long run, and which tools will lose their relevance as the travel restrictions ease?
While video conferencing technologies are most certainly here to stay, not all interactions will be conducted on the screen. However, given the costs-benefits to businesses and employees' preferences for flexible, remote working options, many technologies like Zoom, Slack, Google Meet and Asana that powered remote work through a distributed workforce will stay relevant beyond the coronavirus pandemic.
Where
Where will your future workplace be situated? What job functions will be suited to remote work and which processes will continue to require in-person interactions? And where should these then take place? These questions will determine the future and the nature of the workplace post COVID-19. Many enterprises are rethinking their workplaces of the future for powering cutting-edge collaboration and moving away from the cubicle-cum-workstation setups that defined work in the pre-pandemic era.
When
If the future of work is hybrid, then workflows are bound to rely on asynchronous communication that will need to be aligned throughout time. In other words, communication will be driven by the need to convey, rather than the presence of parties at the same time across workflows that can be accomplished without real-time collaborative communication. Moreover, the functions that necessitate in-person collaboration and their density will determine the right balance between work accomplished from the home-office and the workplace.
Why
The future of work will depend significantly on the why – or your purpose. Your organization's mission, vision, purpose and culture will define your employees' motivation and determination to work. According to a McKinsey survey, the compensation received by an employee is a smaller determinant of how fulfilling they find their work – in comparison to their need to belong and identify with the core values of their organization.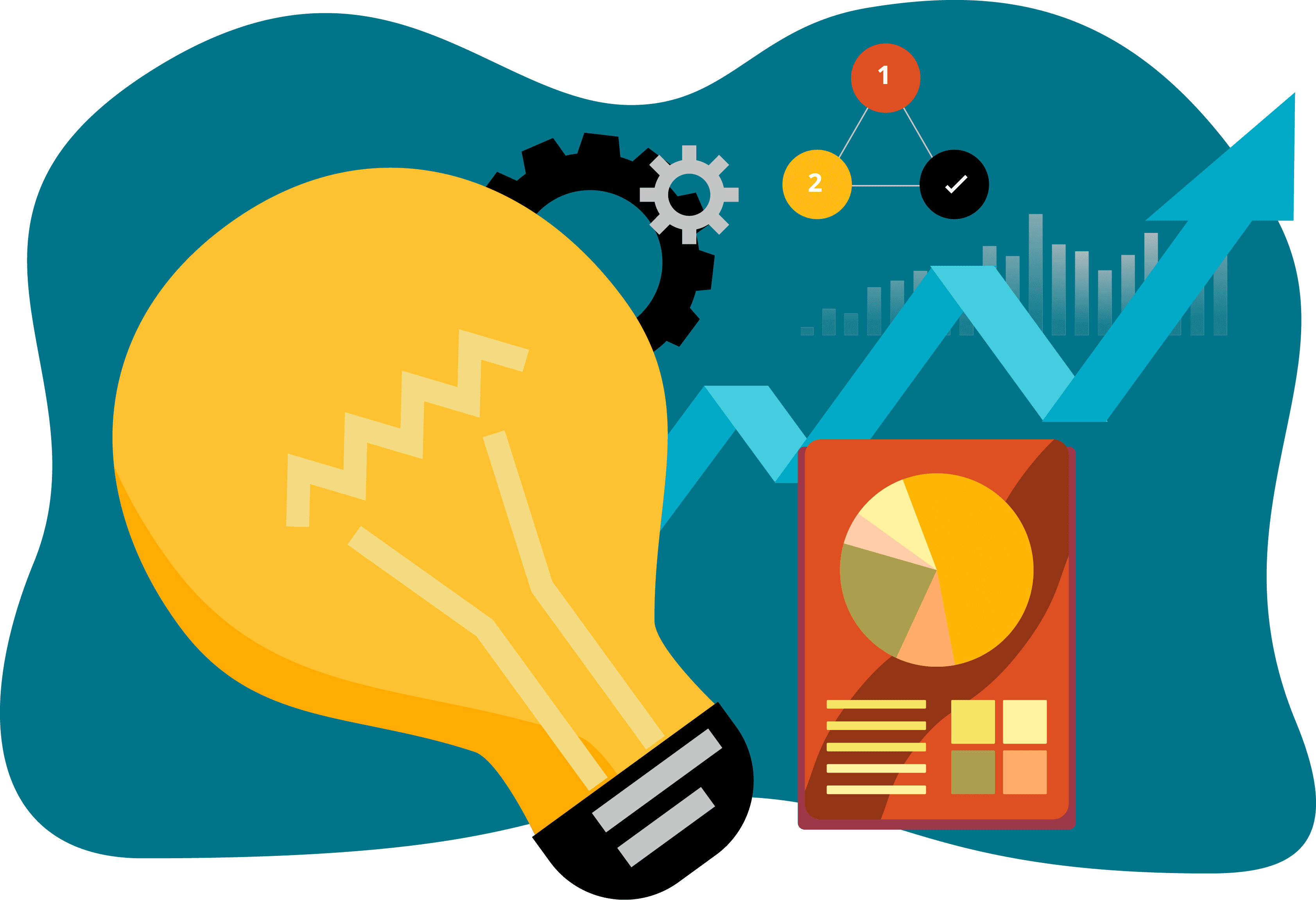 As we look towards the end of the covid-19 pandemic, the digital-first workplace of the future will most likely be a hybrid one, where digital tools and technology will be used where-ever possible. Real life interactions will still take place – but only where they are required. Accelerated use of automation, artificial intelligence and robotics will continue to replace human interaction at an accelerated pace and drive unprecedented change.
The pace of disruption and ever-shortening half-lives of business models are forcing enterprises to rethink what they stand for, how they conduct their business and the basis on which they compete in the long run. The need to rethink the future of work and design the hybrid, digital-first workplace of the future has never been more critical to ensure continued survival – and the urgency of the matter is already driving top businesses to transform faster than the speed of change.
It is time for business leaders to take action, set the wheels moving, and realign their enterprise overall business strategy and go-to-market models with the drivers of success in the coming decade.
We love helping ambitious organizations reach new levels of sustainable growth through vision and purpose, strategy and execution, digital tools and go-to-market optimization.