Digital technologies are everywhere
The global economy would have fallen into one of the deepest recessions at the turn of the last decade, if the digital railroads that sustained economic activity were not available to rescue it. Not only that, digital technologies were at the heart of safety provisions and damage control strategies during one of the widest-reaching pandemics that the planet has been subjected to over the course of history. There are two key threads that emerge from this juxtaposition: first, that digital technologies have empowered growth in challenging times, and second, they have helped businesses, governments, and healthcare systems find the necessary resilience to operate amidst perplexing operational constraints.
Before the pandemic struck, the business lexicon was already familiar with the phrase digital transformation – it was the process that enabled businesses to inject digital technologies into their previously analog models to increase profitability, scale effortlessly, overcome operational bottlenecks, and boost growth. However, with the pandemic, another phrase was introduced to this lexicon – that is, digital acceleration – transformation efforts that were scheduled to be completed within years were squeezed into weeks as distancing and isolation directives brought usual ways of working to a grinding halt. Now, digital technologies deployed at a rapid pace could speed the impact that businesses could deliver – and consequently, the global market began to take on new forms.
In the following paragraphs, we go through three key ideas:
The shift

from digital transformation to digital acceleration
Defining digital strategies

for your business in the pandemic era

The ins and outs of modern digital transformation initiatives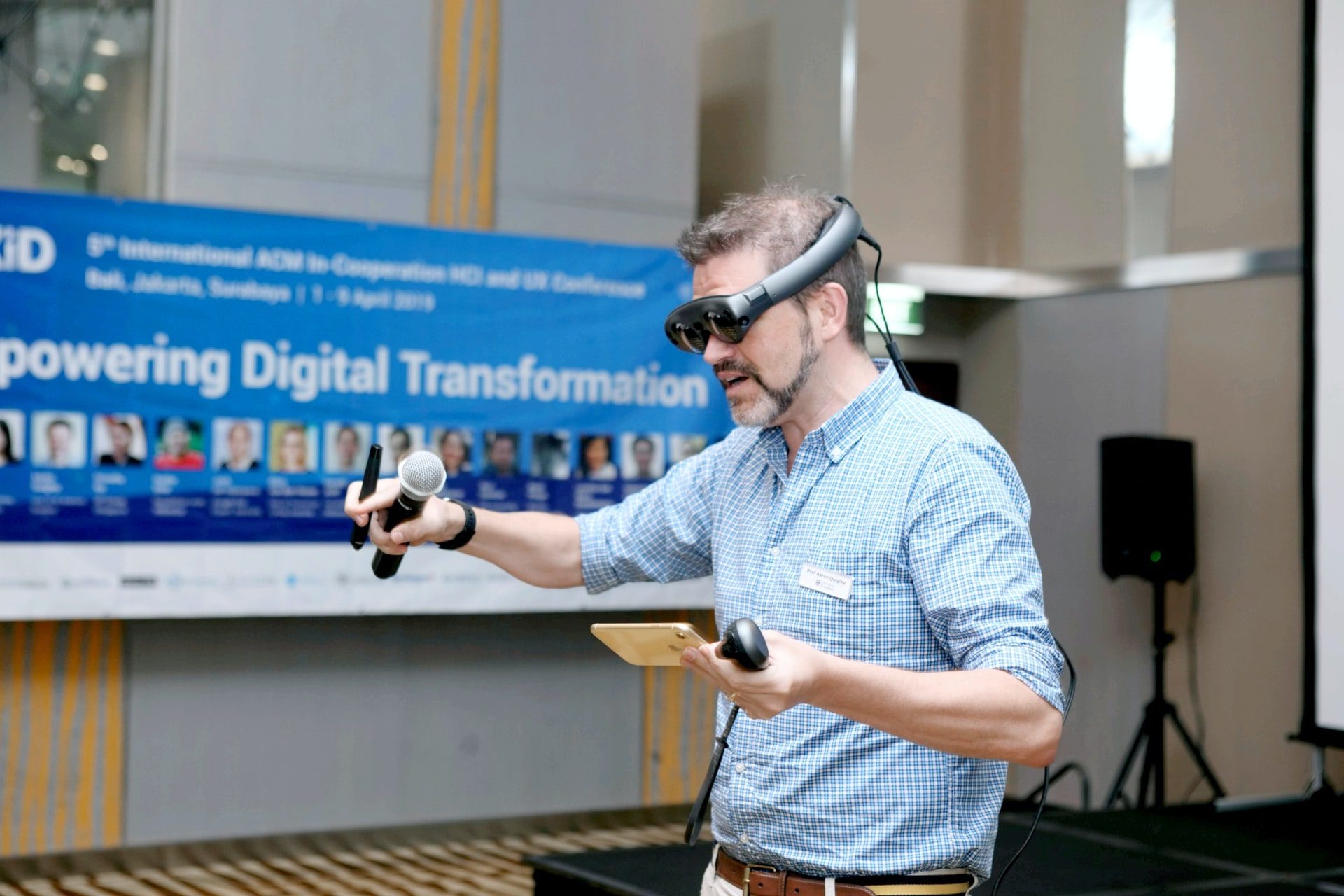 Digital: one word, two eras
In the pre-pandemic era, digital transformation initiatives were the bridge between an agile organization that introduced digital levers to its operating model for profitability, speed, and efficiency. While those motivations remained during the pandemic, digital operations were no longer an option, but a necessity. Here are a few key differences in the approach to digital technologies that emerged during the pandemic:
As-a-service models:

With millions of businesses looking to onload their physical and analog processes to digital platforms amidst uncertainty of supply and demand, as-a-service models were favored over buy-maintain-run models.

Digital without IT:

While many organizations leveraged their existing IT teams to deploy new-age

digital technologies

(we look at this in the coming sections), others without an IT workforce leveraged transformation partners to achieve two to four-week deployments.

Varying target states:

In the pre-pandemic era, physical presence of the workforce at the point of operations was taken as a given. During the pandemic, organizations aimed to transform their workflows into low-touch processes, whereas remote enablement was a key objective.

See before it comes:

Before 2020, predictive technologies were seen as a good-to-have by boards, baring digital natives like Google, Amazon, and Uber. During the pandemic, these technologies became quintessential to tackling the multi-factor uncertainties that businesses were subjected to – and predictive technologies played a key role in enabling businesses to see what's coming instead of reacting to what comes their way.
With these key differences in digital transformation objectives before and after the pandemic, digital brought stronger value propositions, but also called for a renewed approach to defining and implementing digital strategies.
"There are no boundaries or borders in the digital age." – Karim Rashid, Industrial Designer 
Your digital strategy in the pandemic era
During the pandemic, digital transformation served two critical functions – first of which was to enable businesses to resume function as they were immobilized by the pandemic, and fast. Second, was to compete and thrive in a digital-first world. As a result, digital transformation strategies were no longer seen as a long-term undertaking where a massive investment could keep them going for years:  instead, nimble, highly upgradeable and integrable solutions were preferred by enterprises. 
In this light, a digital strategy in the post-2020 world must check the following points:
Low-touch, inside-out

: With multiple models of digital solutions on offer in the market, enterprises are increasingly looking to implement technologies that are low-touch for both the users that drive their business operations, and the IT teams that maintain the solution on a running basis. In other words, it is time to leverage IT automation, process automation, and fully managed digital services to minimize spend on business enablement.

A platform approach

: When large and small-scale organizations alike were brought to a halt due to fragmented ecosystems, a platform approach could benefit the entire ecosystem (or shall we say, value chain) while reducing the amount of investment into building these platforms for individual players. A platform approach can empower sales, unlock new revenue streams, and build resilience into supply chains, which makes it an essential part of today's digital strategies.

Security and compliance

: While businesses have been challenged by multiple factors during the pandemic, compliance imperatives haven't taken a back seat in boardroom conversations – especially as widespread adoption has brought regulatory eyes onto digital environments. Regulations like the GDPR, HIPAA, CCPA, and others have called for solutions that build security and compliance into the system from ground-zero.

Bidirectional scalability

: No matter what technologies businesses deploy today, they must offer upward and downward scalability as and when demand levels shrink and expand. That's why cloud providers are rolling out fully-managed services that can autoscale to changing needs of a digital system, and charge the clients only for their use in a granular, high-accuracy fashion.
These four checkpoints form the basis of a digital acceleration initiative, which can help businesses take off in a world where consumers expect their experience to resemble that of digital natives. So, what does the post-2020 digital landscape look like, and which technologies are propelling the global economic machinery to new heights of resilience and growth?
The A-Z of digital acceleration, defined for a rapidly evolving world
During the pandemic, digitization efforts at leading enterprises were spearheaded by nascent technologies that were rapidly packaged to serve new functions. For example, technologies like AI (Artificial Intelligence) and ML (Machine Learning), which served an auxiliary function by providing board-level decision support with simulations and forecasts, were brought to ground-level employees to forecast demand and supply reliability, automatically complete digital KYC (Know Your Customer) processes, and predict what a customer is likely to buy next. Three key technologies have emerged as the pillars of modern digitization efforts – cloud computing, predictive technologies, and Internet of Things. See how these technologies are augmenting digital business today.
In the spotlight: AI and ML
AI and ML are often grouped together and referred to as predictive technologies, because they are often leveraged to predict a future condition based on historical data. However, AI and ML are themselves clusters of techniques. Today, these technologies are being offered by cloud service providers and other digital leaders as packaged solutions that are ready to use and deploy in enterprise environments. Moreover, the value of AI emerges across multiple frontiers – like CX (Customer Experience) innovation, process optimization, efficiency improvements, etc. Here are the top four use cases of AI and ML within the purview of the digital enterprise:
Conversational AI

: Conversational AI refers to natural language processing techniques that are used to build intelligent chatbots that can hold human-like conversations with customers. However, conversational AI has demonstrated significant value potential in self-service models, and when agents that deliver customer service are empowered with intelligent responses as they orchestrate service delivery to multiple customers in real time.

Intelligent automation

: While automation technology could eliminate human effort from repetitive tasks that required no intelligence, AI-powered automation, or intelligent automation can eliminate the need for human oversight from complex tasks too – like KYC verifications, loan decisioning, checkout automation, visual inference based tasks in manufacturing, and so on.

Automated IT management

: As more and more organizations have moved to the cloud, the ensuing complexity of their IT footprint in the cloud has also increased. Automated IT management refers to a set of practices where AI algorithms can infer changing infrastructure or application needs, and take IT decisions autonomously, without requiring IT personnel to orchestrate those modifications and monitoring dashboards round the clock.

Decision support

: AI has been leveraged in providing decision support in the enterprise previously. But post-2020, the technology was increasingly brought closer to the point of action – for example, to demand managers, who could make use of multiple forecast scenarios to plan procurement and production activities for most likely scenarios. Today, AI can provide complex decision support across multiple industries and use cases.
The adoption of AI-as-a-service solutions is rapidly on the rise, and digital natives are offering more and more industry-specific, ready-to-deploy use-cases to deliver out-of-the-box value to enterprises. Google Cloud's AI-powered customer experience solutions and its upcoming supply chain solutions are a key example of this trend.
IoT: ripe for deployment
Internet of Things (IoT) has been leveraged by enterprises since the past decade – it essentially refers to a cluster of connected devices (which can be simply sensors) that relay critical information via a network. During the pandemic, IoT technology was a key step in setting immobilized and inoperative factories and manufacturing sites into motion, as it enabled enterprises to operate without the need for human presence at these sites, or with minimal workers. Here are top 3 use cases of IoT in the post-2020 world:
Smart sites

: From manufacturing sites to warehouses and retail stores, IoT can enable devices present within a site to communicate with each other, thereby enabling enterprises to automate a physical process end-to-end – like placing a batch order once an item is unavailable at an inventory, or turning off a conveyor belt when there are no products moving on it. IoT is therefore considered to be at the heart of the Industry 4.0 paradigm.

Predictive maintenance

: Hailed as one of the highest-value use cases of IoT, predictive maintenance is essentially enabled by placing IoT sensors on machinery that shoulders critical processes in a business model – the data relayed from these sensors can then be scanned for anomalies, to understand whether a machine needs repair, or whether it is about to go down – and consequently, take corrective actions before they occur.

Asset tracking

: Asset intensive industries incur significant revenue leakages as a result of losing track of fixed assets, expensive machinery, reusable components, and finished goods in transit. IoT solved this pain point long ago, but today's managed asset tracking solutions can help enterprises implement this valuable use case with ease – and keep track of their fixed and mobile assets in real-time.
IoT adoption is also contributing to the rapid expansion of edge computing, secure access service edge (SASE), and cloud-native end-point security solutions.
"If you think that the internet has changes your life, think again. The Internet of Things is about to change it all over again!" – Brendan O'Brien, Musician, Record producer
It's all in the cloud: where are you headed?
In 2021, Gartner went so far as to say that anything non-cloud will soon be labeled legacy – this is an apt description of how critical the cloud ecosystem is to the modern digital economy. From digital natives to small-scale businesses, every enterprise is making use of cloud computing in some form. However, cloud computing refers to a cluster of hundreds of technologies, and is sold across multiple models. Here are three key tiers of services offered in the cloud:
IaaS

: IaaS, or Infrastructure-as-a-Service is essentially the provision of storage, networking, and computation infrastructure, delivered virtually by a cloud provider – like AWS, Google, or Microsoft. IaaS should be leveraged by enterprises that can afford developers, IT teams, and third-party support, and want to develop their own solutions to business challenges.

PaaS

: PaaS, or Platform-as-a-Service provides more abstraction on top of infrastructure – meaning, PaaS brings more managed environments to enterprises – on top of which, a small team of developers can build, run and maintain their own solutions. PaaS should be favored by enterprises that want to develop custom solutions with small developer teams.

SaaS

: SaaS, or Software-as-a-Service offerings help enterprises accomplish a task without having to design, run, maintain, or provision the service itself. SaaS solutions are completely managed by the vendor, and can usually be purchased on a pay-as-you-go basis. SaaS solutions are leveraged by small and large scale organizations alike.
With rising cloud adoption, peripheral cloud markets are also showing an upward trend, especially as enterprises need to secure their cloud deployments with end-to-end security services, manage their cloud bills, and continuously rationalize their digital investments.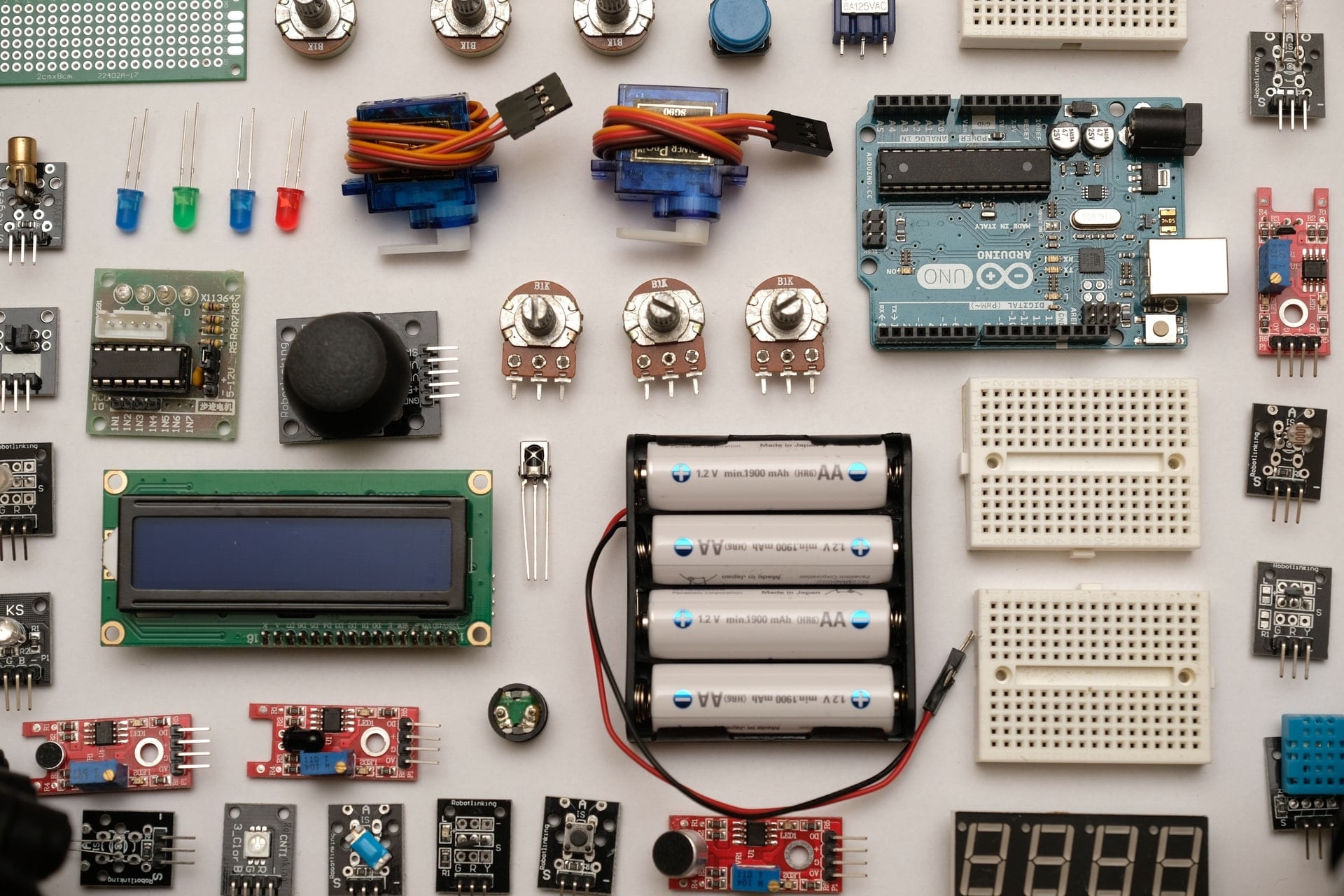 What next?
Digital transformation at an accelerated pace can help enterprises thrive in highly competitive markets, and create new ones for themselves. Today, even physical services are being offered within digital envelopes – for example, retailers can now partner with international logistics players online, and open their products to global markets digitally. Moreover, such services are being made highly integrable by providers, and business functions are turning into plug-and-play digital processes. If the pre-2020 world was a front-office digital world, the post-2020 world is digital inside-out.
In such an environment, it is critical for businesses to rethink their digital strategies, and align their technology investments to the asks of today's business. Business-technology alignment is therefore a significant value driver, and CIOs and CTOs need to build that alignment with the post-COVID business strategy. As new-age digital technologies bring new promises and value propositions to businesses across industries, a modern enterprise must keep their eyes on what's being rendered possible by emerging digital technologies on a daily basis. This will be the key to survival, resilience, and growth in a rapidly evolving digital-scape.
We love helping ambitious organizations reach new levels of sustainable growth through vision and purpose, strategy and execution, digital tools and go-to-market optimization.