The Challenge
Smmmile was founded in 2021 to give everyone access to straight and healthy teeth by offering Invisalign and cosmetic dentistry at affordable prices through a network of city center smile boutiques. Smmmile's mission was to offer the most beautiful smile with the best experience at the most competitive price.​
In doing so, the goal was to create longer-lasting relationships with their customers for their aesthetic dental needs (from teeth straightening and retention to whitening, bonding and oral hygiene).
By the end of 2021, Smmmile had opened its first two Smmmile stores in central locations in Newcastle and Bristol and were looking to expand. They wanted to create an unprecedented store and online experience for consumers who were looking at improving their smile.
However, the brand needed a lift in terms of brand identity, positioning, value proposition and messaging in order to be able to clearly communicate the uniqueness of Smmmile. The team quickly realized that it needed the right foundations in place in order to maximize their impact in market and expand to other UK cities.
To ensure its expansion success, Nextrday helped Smmmile to completely reset its strategy, brand positioning and go-to-market approach.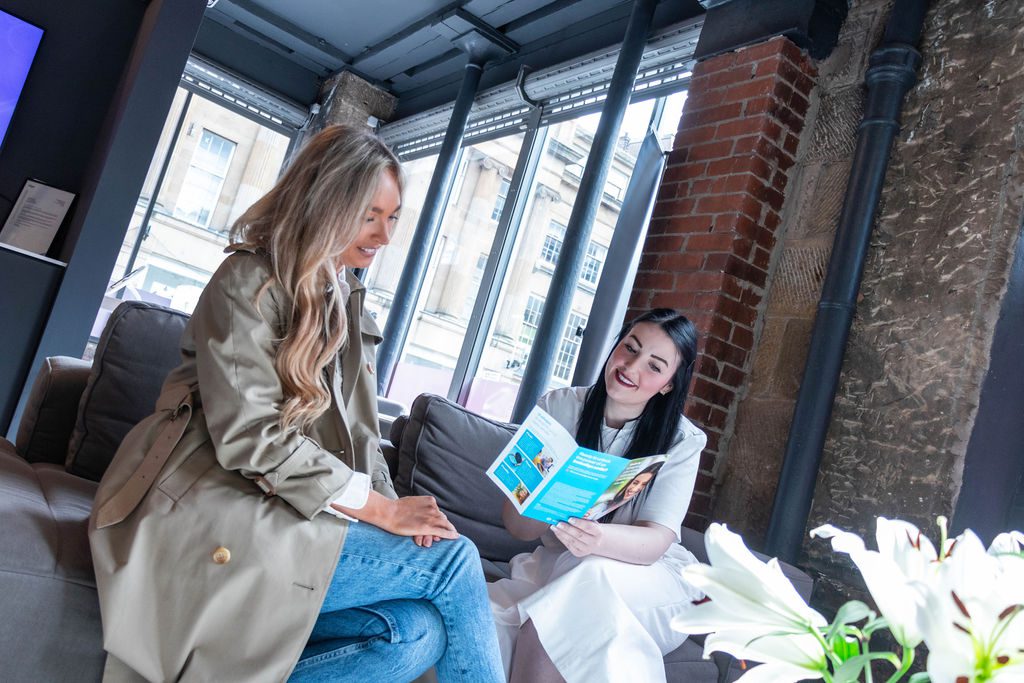 The Process
To lay out the strategy and focus areas for future growth, the team performed a thorough analysis of Smmmile's current strengths and opportunities. This involved market analysis, mystery shopping, competitors' analysis, and understanding the wider market trends.
By analyzing in-depth their data, Smmmile could identify one of the main mismatches they had in their branding – their target audience. Initially, Smmmile identified their customer segment as young, price-conscious urbanites (30-34 years). Experience, however, proved that the mid-career (35-49 years) segment had a higher potential, and this was not reflected in their brand positioning, identity and messaging. Also, strong brands need consistency: in visual look and feel, storytelling, and messaging.
With the management team, and in collaboration with creative agency Legit, we redefined Smmmile's vision and mission statements with these new findings. By accurately identifying and defining its target audiences and personas, we were able to create a strong brand strategy and positioning. This brand vision was then translated to execution, by creating a unique brand identity, interior and exterior store design, in-store experience, consumer journey, updated marketing plan, and renewed social media, online tools, and platforms. By partnering with Legit, we also provided Smmmile with ongoing marketing execution support across all customer touchpoints. All this supported the successful opening of more stores across the UK in 2022 and into 2023.
Delivering happiness
The Smmmile approach finds a balance between using city-center locations and offering a digital-first consumer journey. Smmmile excels in offering the ease of use of a digital customer journey while also having personal attention on location. This approach ensures the best result for their clients.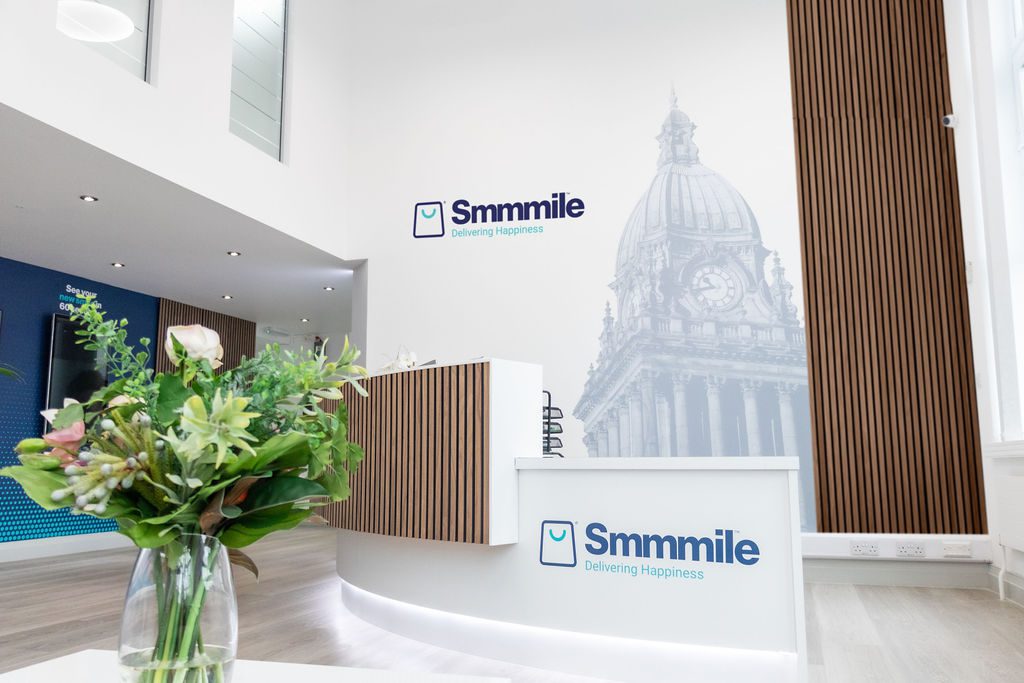 Conclusion
All in all, by revamping their brand strategy and identity, Smmmile managed to focus their energy on offering a great treatment experience for their customers, creating store-specific profiles, launching special offers, optimizing their patient journeys and newsjacking the media.
A full transformation; ready to scale
The rebranding of Smmmile ensured that the company's goals were achieved:
Smmmile became the fastest-growing Invisalign provider ever

Smmmile became the "go-to spot" for Invisalign in the cities where it was located​

Grew awareness and engagement, specially on social media

Generated more in-store appointment requests and higher conversion rates

Smmmile reached and connected with new affluent audiences
With this solid foundation that was recognizable, unique, expandable, clear, and ownable, Smmmile was ready to scale up. 
Smmmile  expanding across the UK
In the fall of 2022, the founders of Smmmile made their dream come true with the opening of two new stores in the city centers of Leeds and Nottingham, with more on the agenda for 2023.