Redefining execution in a changed world
Most successful businesses have always had a strategy. But what happens when things go south? In this post we highlight several ways to rethink your strategy execution for the post-pandemic world. The pandemic has lent some excellent insights into the need for redefining the organization's vision and strategy as the business environment is disrupted by local and global forces. At the same time, global businesses' paths to recovery have shed some light on the aftermath: after a strategy redesign, setting things into motion is often an even trickier chasm – the more the inertia, the more difficult great execution seems. Despite having a viable business strategy that works, it is the execution that helps create the value that the strategy promises. And ultimately, strategy execution is a multi-faceted question that must account for more than one variable. How to get it right, and what's at stake when it comes to great execution?
The case for great execution
Strategy execution is usually a question that afflicts organizations in the middle of transformation efforts or innovation-driven initiatives, startups, and new lines of business. However, the pandemic has rewritten that equation completely, and a commitment to innovation has become the only road to certainty of survival. In this light, figuring out a new plan that works is no longer enough. While disruptive strategies can help businesses recover their lost figures of growth, it is only when these disruptive strategies are paired with great execution, that businesses can recover their growth figures by at least 19.4 percentage points.
In some cases, exceptional execution can reset the roadmap that determines where the business is headed. Take the case of The North Face, a leading waterproof outerwear brand that emerged as a leader in its category after rethinking its approach to the marketing and sales of waterproof gear. We worked with The North Face to build an impeccable sales platform that marketed their exclusive product lines with the right messaging, weaving in sustainability and the media hype that generated interest in their newly-launched breathable and waterproof outerwear. What was behind this success, was ultimately clear ownership of responsibilities, extensive testing, management-level commitment, and a comprehensive rollout plan that ultimately drove each step toward desired outcomes. 
Our work with The North Face is an example of how great strategy drives growth only when paired with great execution. How to get rethinking strategy execution right today? Read on to find out.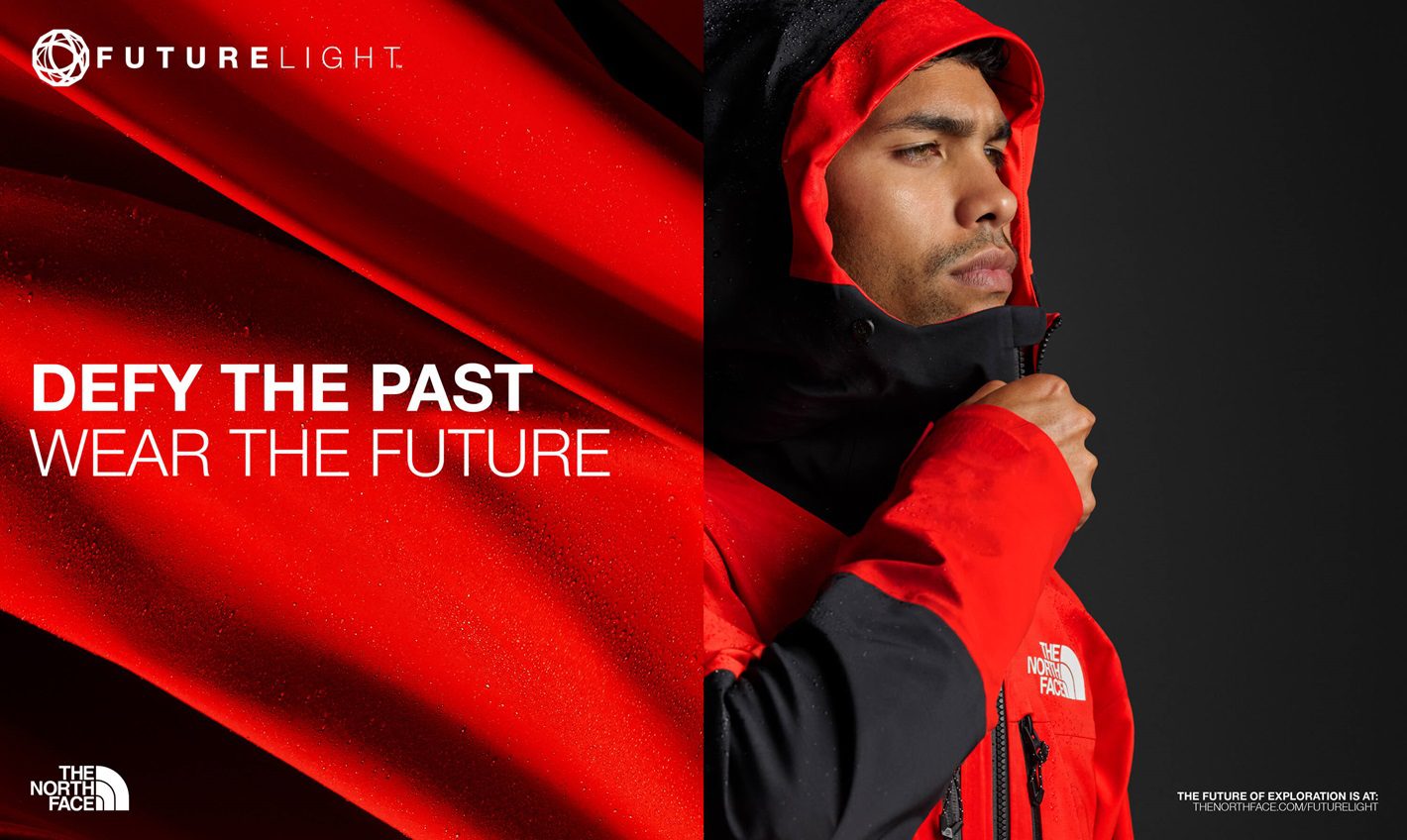 How to rethink strategy execution for the post-pandemic world
In this post-pandemic era of digital business, following are some of the critical levers of exceptional strategy execution that can take your business into top gear.
1. Invest time in understanding your value maps
Most businesses fail to understand how each step in their operating model drives value at the bottom line. For instance, for an airline company, how does improved on-ground operations affect revenue growth? What would be the impact of investing in improved customer service for an ecommerce business? These are some of the questions that can help businesses rationalize and make sense of investments into capabilities and levers that work to produce value post strategy implementation. Some strategies may entail a complete rethinking of the operating model, while others may require businesses to make tweaks in the business machinery here and there. Yet, a granular map of value creation is critical to making the most out of a business strategy, no matter what the line of business. In today's digital world, these questions may look different, but bear similar implications – for example, how many of your customers bounce because your website loads slowly. What would be the gain if your hosting configuration improved load times by half a second? Should you invest in product design improvements, or rebuild your sales platform? These are some burning questions that your value maps help you answer with conviction and certainty.
2. Drill down on the value-winners and make your moves fast
Hidden within the value maps, are the biggest levers of business growth. While your strategy might aim to capitalize upon them, debating on these value-winners from a multi-dimensional perspective is crucial before committing to a roadmap. For instance, if a banking product that accounts for the highest amount of revenues will receive investments for improved customer experience, how can the business make the most out of those investments? Can the CTO justify the decision to outsource a core banking service? How will the CFO's suggestion to move to a real-time payment infrastructure create a better cash flow?While debating on these value-winners in the boardroom, organizations are likely to shed light on the possibilities and challenges that underpin the execution of a certain strategy. In today's business ecosystem, as the gap between strategic vision and execution is closing in terms of time, fast execution of strategies is becoming an important growth lever. As a result, identifying the fastest path to an outcome falls in the arena of an execution roadmap that is set to win.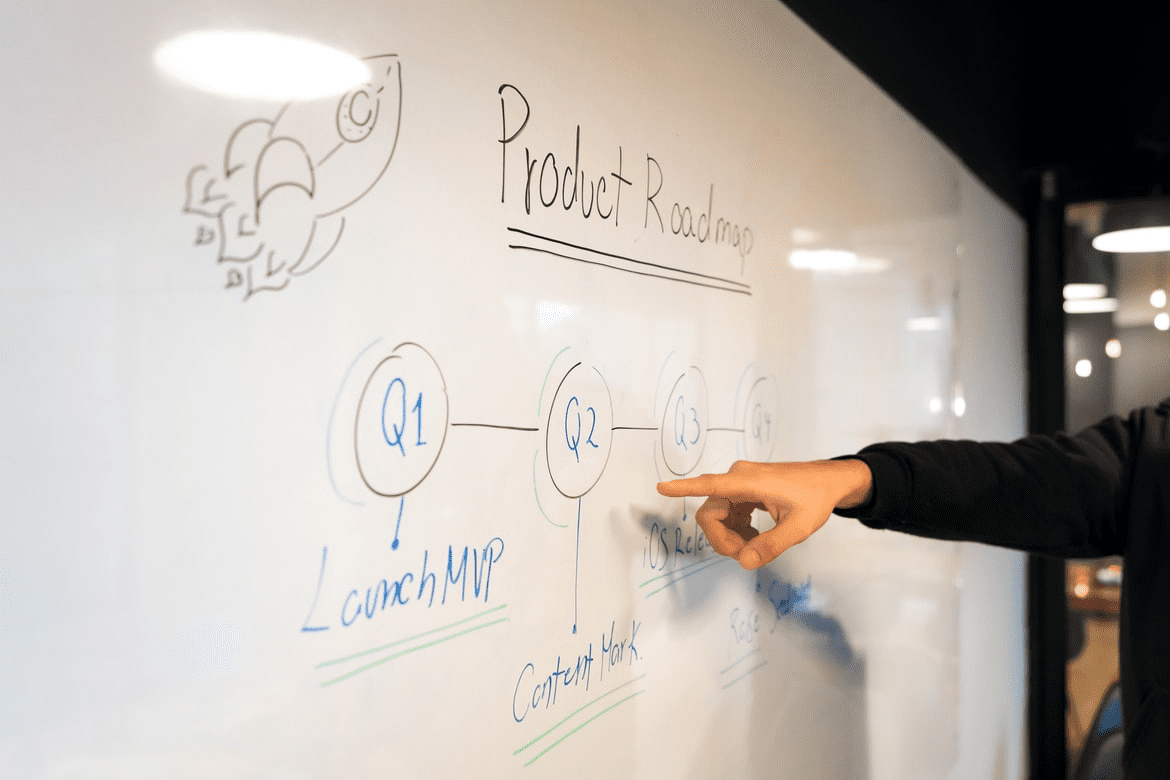 3. Identify capability and talent gaps, refine investment and recovery estimates
One of the biggest considerations when it comes to great execution, is the difference between the present state and the target state. For instance, a retailer's vision to move to a digital sales model from physical outlets will have to be accompanied by closing the digital talent gap, investing in, and outsourcing some digital sales capabilities, and make reliable forecasts that bring predictability into the recovery of investments that the business has made in its move to digital sales.
Sometimes, the smallest gaps can subtract from the impact that great strategy can achieve. For instance, imagine a manufacturer that aims to sync its production cycles with demand levels. Yet, as it builds automated control, it fails to find the data that would help them measure demand on a granular level. Much worse, what if supply from partners and its shipping times were not accounted for? Strategy execution must account for all these moving parts, in addition to the lateral capabilities that will be crucial to achieving the desired outcome. In other words, no gaps should be left unaccounted.
4. Order matters: brainstorming investments on growth levers
While rethinking strategy execution, your board might have set the business toward a specific set of outcomes. However, in this era where each business is forced to rethink their digital strategy every now and then as a result of emerging technologies and fast changing customer behaviours, understanding the order in which your digital roadmap for orchestrating an outcome should evolve, is becoming an increasingly difficult question. 
While the value map will hold the key to prioritizing right, one digital capability might often depend on a skill that an organization lacks, or a technology, which multiplies the gains of another. Consider cloud adoption, which holds the key to an effective IoT implementation, or a customer data platform, which will multiply the gains on a CRM modernization. These considerations will open up the debate on recovery timelines for investments, and actions will ultimately be determined by the degree of financial freedom that an organization can afford when it comes to strategy implementation.
5. Back to the source: rethinking strategy planning and execution cycles 
One of the key lessons that the pandemic has taught to businesses is the speed at which things can evolve. After a wave of infections, easing the measures can throw demand levels off the charts, and the introduction of a new digital bank can reduce that chunk of business that a legacy bank enjoys in an area. Business strategies become obsolete faster than ever today. This calls for shorter strategy planning cycles, and even faster pathways to set them into motion.
This brings us to the question of flexibility and openness. In other words, an organization needs an openness to change across all its departments and functions today – inertia to change can introduce implementation lags that can subtract from the (temporal) gains that the business can capitalize upon, thereby affecting the ability to re-strategize to adapt to change.
"Strategy is a commodity, execution is an art." – Peter Drucker, Author
6. Ownership, organization, and change management
While strategy planning and execution cycles must shorten, it is ultimately the people and how they orchestrate the business and its evolution that determines the ability to make it happen. While the post-pandemic organization must rethink its purpose and culture, the value of agility, responsiveness and accountability in a hybrid work model is on the rise. 
Today's businesses must get things done fast with small teams, leaders must be able to help their employees navigate change effectively, and process ownership must be established with precision and foresight. These values will ultimately determine the speed at which today's organization can execute its strategy effectively – no matter how much investments are fuelled, key partnerships fostered, and new technologies invested in.
7. Picking the right KPIs
Execution without measurement simply ensures that the wheels are set into motion, without enabling the success owners to learn about what's working and what's not. Unmeasured, strategy implementation neither fails, nor succeeds. As a result, measurement is about two key imperatives – knowing what to measure, and setting up processes to report on the results.
For instance, recently, SaaS companies have been shifting from SLA measurements to XLA commitments, ensuring that the KPIs are closer to the end goals of a product. Measurability must be aligned to the end results, and the key process points that define the end results, while reporting should be automated with the right digital flows.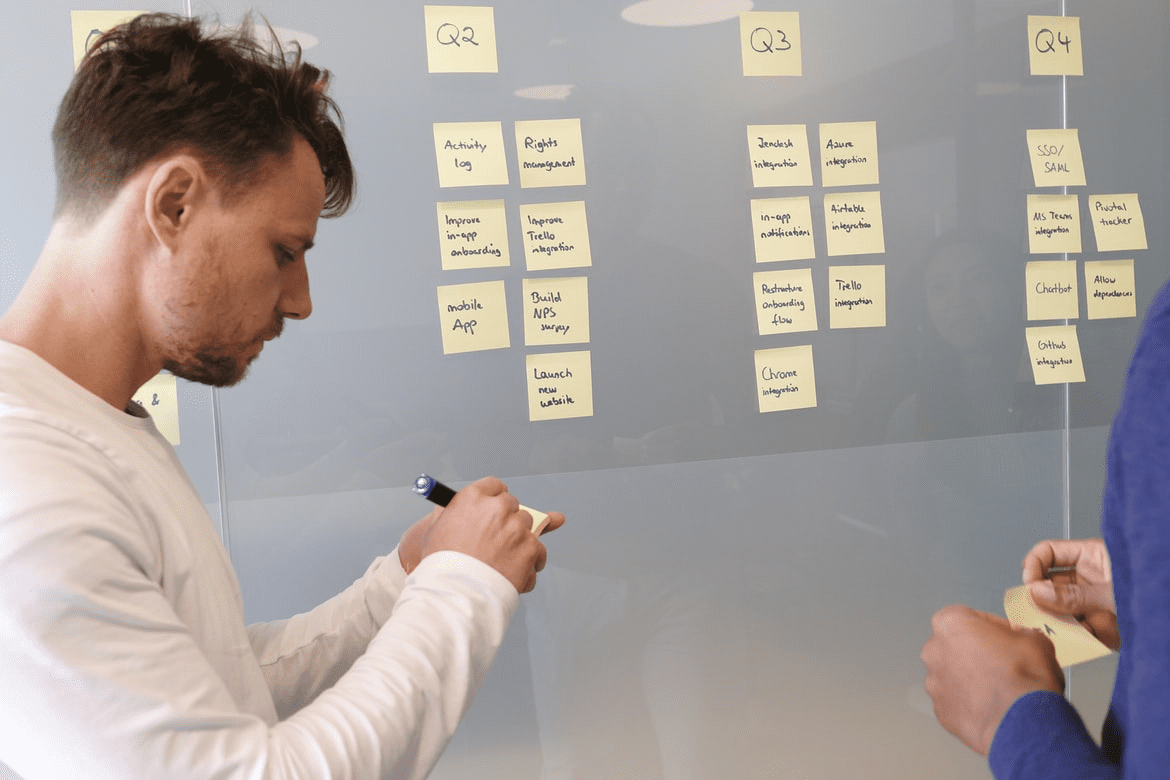 What next?
Strategy execution is not just the path to implementing a strategy – it is a question of implementing processes, aligning people to them, and measuring your success along the way. While the established mechanisms of tracking progress when it comes to executing a strategy will not be replaced in the post-pandemic era, they will become more continuous – for instance, dashboards will be granular and role oriented, analytics will take the centerstage and power decisions at a ground level, and top-level directives will need to be continuously translated into ground-level actions. Lastly, an unending commitment to innovation will also play a significant role in how effectively businesses translate their strategies into actionable operating models. Keep all of this in mind when rethinking your strategy execution for the post-pandemic world. 
We love helping ambitious organizations reach new levels of sustainable growth through vision and purpose, strategy and execution, digital tools and go-to-market optimization.