The age of new retail: 4 retail trends to focus on now
The retail industry has seen many changes over the past few years. In 2020, the industry was all about digital. Even as physical stores had shut down globally, retail giants such as Amazon continued to achieve record growth figures. In 2021, the larger retail ecosystem caught up to the leaders with strong and rapid digital adoption. However, 2022 speaks a different story, and the retail industry is headed towards a new normal. While shoppers return to the store, they haven't let retailers off the digital hook, as they expect better digital experiences – only now, both in store and outside it. Moreover, with Augmented Reality (AR) and Virtual Reality (VR) technologies nearing their maturity alongside the emergence of the Metaverse, retailers are faced with an exciting future where growth opportunities lie abound.
Discover four retail trends that businesses should be watching closely in 2023, and what it means for them.
Retail trend 1: Physical retail is back
The fact that in-store sales are now up by more than 13% compared to pre-pandemic levels [1] is a clear indication that customers have missed shopping in person. This is indeed so, as 80% shoppers are now comfortable with going to the stores [1]. Their apprehensions have been eradicated by the waning pandemic worries, and in fact, many are taking a renewed liking to retail therapy. While the increased sales volumes may be a result of the pent-up demand that is now being released, one thing is clear: physical retail is here to stay in the coming years, one of the most important retail trends.
However, the customers that are now returning to the stores are not the same as those from before 2020. They are now digitally-savvy, and are used to the convenience and ease of digital experiences provided by pioneering organizations such as Amazon, Uber, Netflix, and Spotify. They understand that their needs can be met through online shopping, and nearly all demographic segments have adapted to the ease of digital retail. So, what does this mean for retail businesses?
The future of physical retail: digitally-powered in-store experiences
Clearly, shoppers are not returning to the store to simply conduct transactions – and therefore, merely selling an item in the store won't do. Shoppers are now looking for something more, something they cannot get by shopping through digital channels. As a result, brands are leveraging the resurgence of physical retail to offer differentiating experiences to their customers: for example, Apple Store offers its buyers the experience of its products, whereas retail majors like Walmart are introducing in-store navigation to further eliminate the points of friction that underpin shopping experiences in large stores.
To sum it up, the resurgence of physical retail doesn't mean reopening the stores that were shut up until recently. Instead, this is an opportunity to offer digitally powered experiences that customers cannot get anywhere else.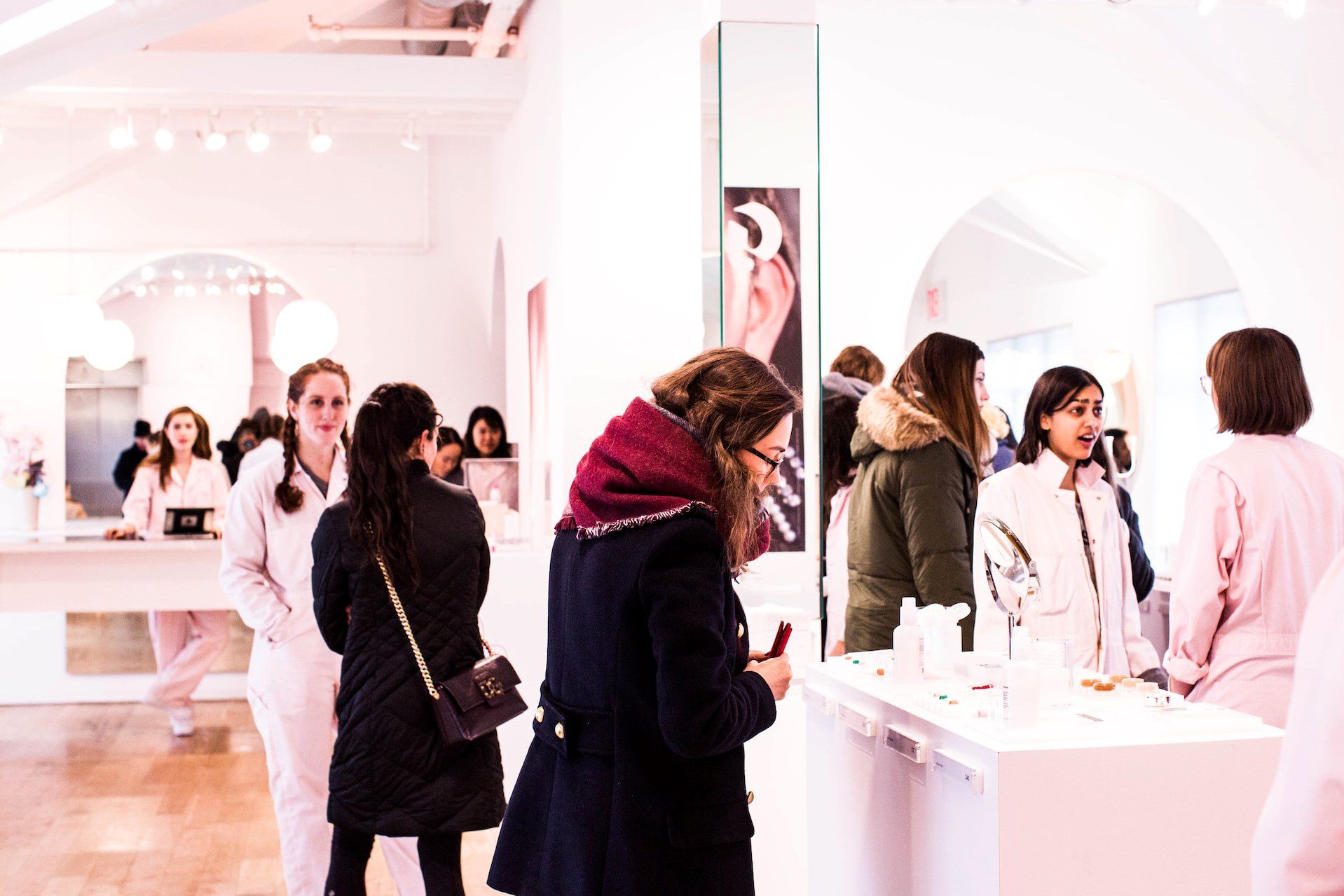 Retail trend 2: The boundaries between digital and physical are blurring
Through the pandemic, most retail brands mobilized their resources and rebuilt processes to reach their customers through innovative mechanisms. For example, buy online, pickup in store (BOPIS) models, which were earlier preferred by customers to avoid exposure to the virus, are now preferred by them in order to skip long queues. In fact, 33% will continue to pick items in person after shopping online in the US [1]. While omnichannel was used to refer to a mix of digital channels until before the pandemic, it now encompasses physical stores and facilities too – they have turned into yet another channel, and customers now exhibit greater agility across all channels.
These factors point to an evolving paradigm in the retail value chain: the convergence of the digital and the physical, not only from the perspective of the shopper, but the seller too. Consider that 61% shoppers are willing to pay more for same-day delivery [2], and that 65% retailers plan to offer it in the next two years [2]. Such propositions require retailers to orchestrate workflows with greater agility, which calls for a digital-first approach to rethinking long-established first principles, like hub-and-spoke distribution logistics. Goods must be brought closer to the customer, digital systems must anticipate what buyers want, when, and where, before they want it. How should retailers play to this evolving digital-physical convergence in retail?
Learning from evolving retail operating models
Retailers have operated with a fixed set of assumptions which will lead them to a downhill trajectory in today's dynamic and digitally-orchestrated markets. In fact, each assumption must be tested, and each strategy must be revisited with a focus on examining its relevance in today's markets. For example, pop-up stores, which were historically leveraged to generate product awareness, are now being used by established brands like Nordstrom to accelerate returns, offer alterations, and augment the convenience offered by its digital channels [3].
Similarly, retail giants like Amazon are offering checkout-free store shopping, completely eliminating long queues and friction from the payments experience. A single strategy will not work for all retail segments; this is the time for retailers to experiment, innovate, and rebuild their operating model in alignment with what their shoppers are looking for today. From livestream selling to virtual shopping appointments, retailers are thoroughly reinventing their organizations from the inside-out to support new and innovative experiences.
Retail trend 3: Digital investments on the rise
In order to thrive in this age of new retail, businesses are ramping up their digital investments: 95% plan to increase their investments in digital capabilities in 2022 [1]. However, this is leading retailers to consider how digital adoption exposes them to the risk of accumulating technical debt. As few retail businesses have the requisite talent to manage their sprawling digital landscape, they are considering partnerships with solution partners as they adopt modern technologies such as cloud, Artificial Intelligence (AI), automation, AR/VR, and Internet of Things (IoT).
These digital investments are centered on driving touchless interactions such as product searches, transactions on digital and physical channels, and logistics experiences. From the organization's perspective, delivering on these experiences calls for investment in operations tooling, which includes enterprise resource planning (ERP), customer relationship management (CRM), warehouse management systems (WMS), and other enabling platforms. What's different now, is that smaller organizations are adopting these tools too, and investing in AI and automation to drive operational excellence. How should retailers play in this evolving ecosystem?
New retail's digital priorities going into 2023
As convenience is the top priority for 90% customers in choosing a retailer [1], this should form the top priority for every digital investment made by retail businesses. According to Gartner, fulfillment execution powered by AI, collaborative ecosystems, and cost optimization are the key actions [4] that retailers are taking to eliminate friction from the experiences they deliver to their shoppers. In addition, enabling associates to serve customers with speed and precision is yet another step towards elevating shopper experiences – this calls for AI-driven (Point of Sale) PoS systems that mitigate repetitive tasks and empower associates to provide special discounts, recommend new products, and real-time offers to buyers.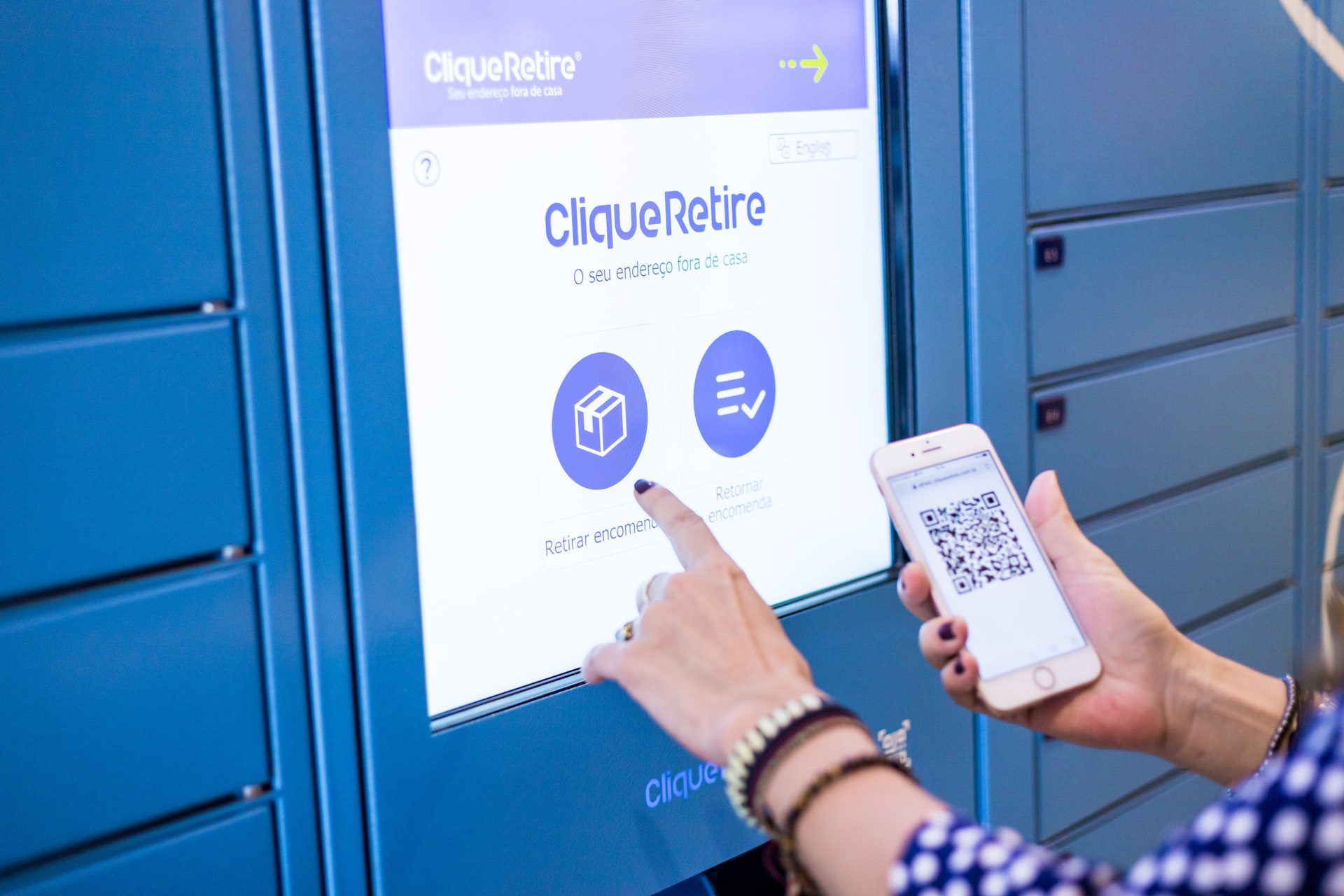 Retail trend 4: Promoting value-driven consumption
Our last retail trend is about value-driven consumption. Growing geopolitical tension, extreme weather conditions, and widespread coverage of impact of commercial activity on the climate after the pandemic has further sharpened sustainability consciousness amongst shoppers in 2022. According to Deloitte, 55% shoppers bought a sustainable product or service in 2022 [5], and Gartner indicates that nearly 60% shoppers are voting for sustainability with their purchase actions [4].
How sustainability perceptions are evolving
Consumers now prefer buying from companies that have a positive impact on the climate, communities, and their own employees. The cost of greenwashing is therefore on the rise, and 53% shoppers are now apprehensive of claims made by brands regarding the environmental impact of their products [6]. In response, brands are now taking an evidence-based approach to their sustainability claims, by onloading the proof of sustainability into digital experiences linked to products by QR codes. Finally, improving energy efficiency in operations and use of sustainable materials remain the top actions taken by businesses towards achieving sustainability in 2022 [5].
What's next for the retail industry?
Now that you know all the latest retail trends, we can conclude that following the steady digitization through the 2010s, the retail industry is in the midst of a second digital revolution after the one ushered by the pandemic. Over the coming years, retail businesses will operate in an ecosystem where same-day and next-hour deliveries will become the norm, and fulfillment via digital channels will be as fast as shopping in a store. Clearly, this points towards an era where transactions and activities on each channel will be driven by the experiences afforded by it.
While the proliferation of the metaverse may make virtual shopping more "real", the ability to touch, feel, and experience products in store is what will keep physical retail going – of course, augmented and elevated by digital technologies. Perhaps, Metaverse will add yet another channel in the omnichannel world of retail, enabling brands to experiment with new strategies – which, the likes of Gucci are already using to bring the experience of exclusivity to their products [7]. The future of retail is clearly digital, and formulating the right strategy will be a key determinant of success in it.
We love helping ambitious organizations reach new levels of sustainable growth through vision and purpose, strategy and execution, digital tools and go-to-market optimization.