Revising the go to market model 
In this post we highlight several ways to rethink your go to market model for the post-pandemic world. From well-established hyperscale organizations to small-scale, local business – almost every  enterprise was faced with a well-optimized, well-functioning go-to-market model rendered unviable, unsustainable, or irrelevant during the COVID-19 pandemic. The why differed across these organizations, but a few common factors remained: changing shopping behaviors, new ways of working, connecting, and interacting, altered economies, and struggling supply chains. Each organization adopted a different approach to tackling and accounting for these factors, while long-awaited product and service launches were delayed and deferred to a time when a semblance of normalcy returns to the markets. 
Nearly two years into the pandemic, and businesses are realizing the stickiness of the many trends that surfaced during this period, and are here to stay. More than trends, leading businesses have now transformed themselves for greater agility, finding predictability amidst uncertainty, and have set new benchmarks in saturated and scant markets alike. As many organizations are taking on a fresh perspective on their purpose, products, and go-to-market models, it is time to revisit the first principles with these newfound insights, and to recalibrate your plans to rebound with success. What will it take, and what defines a go-to-market plan that is likely to succeed as businesses play by the new rules of the game?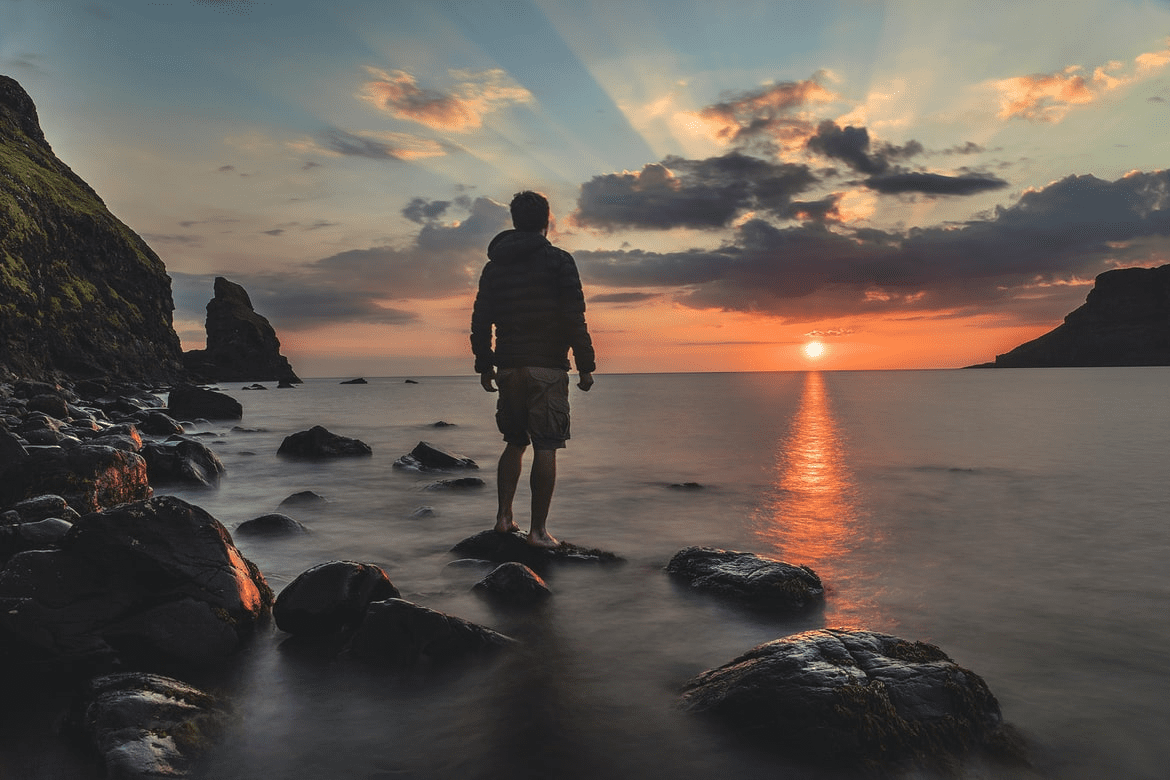 How the pandemic led existing go-to-market models astray
Before rethinking your go-to-market strategy, it is crucial to understand how the pandemic has impacted the defining elements of a go-to-market model. As many of these impacts are no longer specific to an era defined by lockdowns, it is safe to consider that the stickiness of these changes will define success in markets for the foreseeable future. Here are six major ways in which the pandemic has derailed existing go-to-market processes
Your buyer personas

: While the buyer personas for many products and brands have remained the same, these personas have been altered by a fundamental shift in the values that define and describe them. For instance, there is an increased awareness of sustainability imperatives amongst old and young buyers alike, and increased media consumption has led to a shift in established personas. Additionally, trust and empathy have emerged as key considerations when buyers approach brands today.

Product/service relevance

: Many products and services that sold well before the pandemic were rendered completely and partially irrelevant during and after the pandemic. New markets were formed too – for example, pickup-in-store emerged as a lucrative trend that started out with the need for contactless buying, but also helped buyers skip long checkout queues. Moreover, same-day delivery services, high-speed networking, and electronics markets saw a fresh impetus.

Old markets, new markets

: Digital markets that have emerged after the pandemic hit, have redefined the boundaries (or the lack thereof) that define the scope of a business entity. Many brands started shipping internationally as their digital storefronts were backed by global  delivery services, while others were forced to source and sell locally as the supply chains were immobilized as a result of the pandemic. Markets were reshaped, and geopolitical factors also came to the fore in the process.

Purpose and values

: A key shift that will demarcate the post-COVID organization, will be the  heightened consideration of difficulties and challenges that were faced by the buyers and the employees alike. As remote work models enabled organizations to resume their business, many were forced to rethink the purpose with which their employees approach work, and the values that the organization voiced to the consumers.

Buying behaviours

: As markets moved onto the screens, buying behaviours altered drastically – more vendors were Googled before purchasing decisions were made, and all customers turned into digital-savvy customers. Moreover, heightened usage of products served by digital natives led to high expectations when buyers switched from one digital experience to another, and omnichannel, device-agnostic journeys emerged as a key ask from buyers across all segments. Lastly, proactive hygiene assurance has come to define offline markets as mobility restrictions ease.

Time and speed

: A number of markets hinged their hopes on time – industries like aviation and hospitality waited for lockdowns to clear, and many product and service launches were deferred. Speed of service and response came to dominate buyer preferences, and 24×7, always-on business emerged as a new paradigm that replaced the notion of business hours.
In addition to these trends, most organizations were faced with shallow pockets, placing resource constraints as they considered a re-entry into their markets, or rolling out new products. In light of these shifts, it is critical to rethink your go-to-market strategy, fine-tune it for viability and setting yourself up for success in today's ecosystem.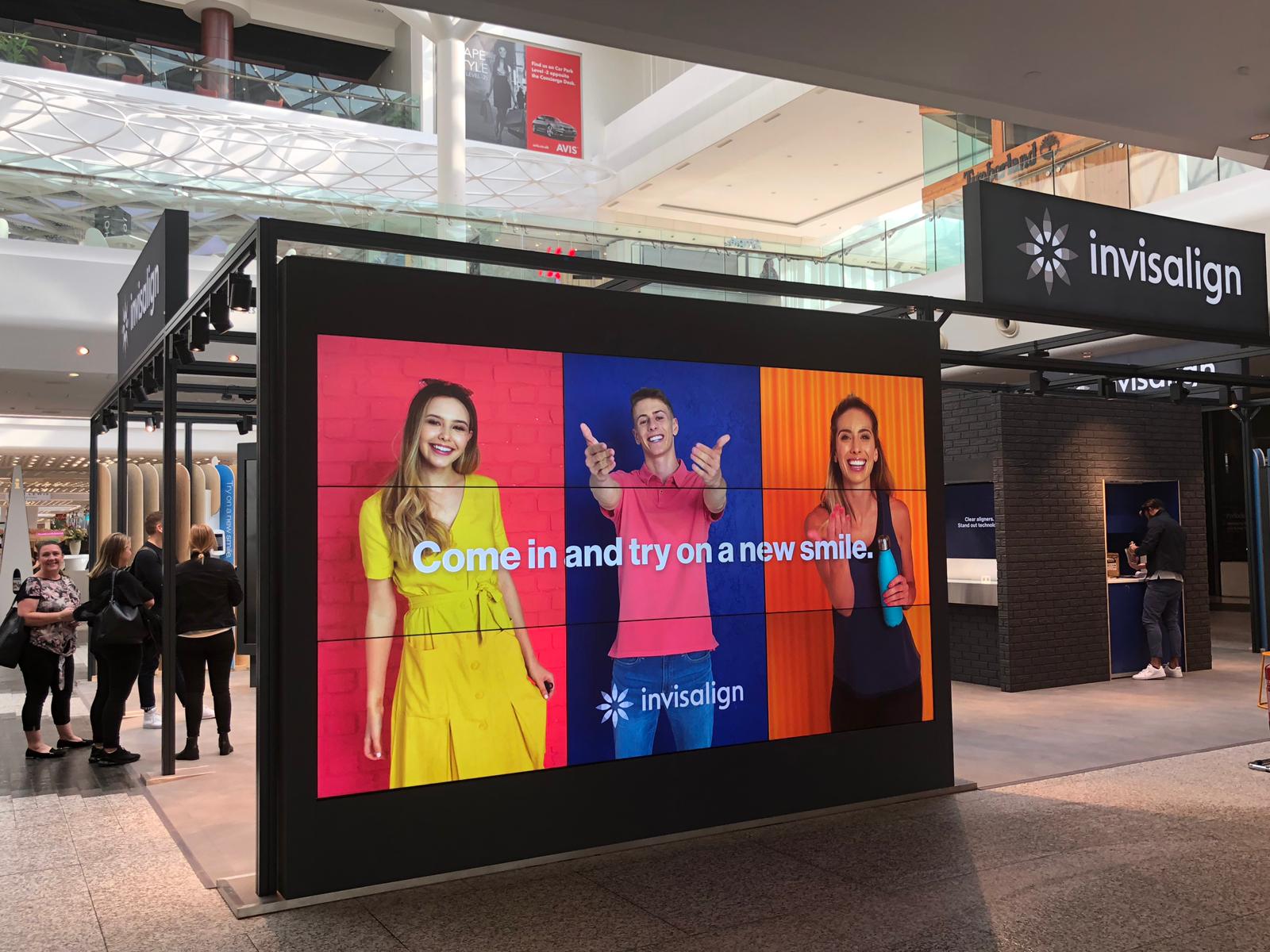 Evolve to emerge
At Nextrday, we have been helping brands ace new go-to-market models since well before the start of the pandemic. A key example from the playbook of our experience is Invisalign – a brand that turned an orthodontic patient into a customer – and brought a cutting-edge technology to market by connecting it to the right personas with the right digital bridges.
Invisalign helped its customers try and achieve a new smile instead of correcting their misaligned teeth. The brand engineered customized and invisible plastic braces for its customers after they had approved the appearance of their target smile by looking at it – and 3D-printed the plastic braces accordingly. By doing so, Invisalign transformed a traditional cosmetic health offering into a product that could attract buyers instead of patients. 
We helped Invisalign operationalize this product by helping them craft the Invisalign Connect program, which connected the brand with new consumer groups, and fixed customers' appointments with dentists. In addition to leveraging influences to tell stories and helping the brand roll out relevant content, we also crafted end-to-end customer journeys and collaborated with Invisalign to tether this journey to the systems that drive it. Ultimately, we helped Invisalign turn into an example of a go-to-market model that is success-bound from ground-up.
How to rethink your new go-to-market model
1. Reconsider the product-market fit
While the pandemic has created a pressing need to refine and redefine products to new and emergent market forces, it has also brought about sweeping changes in buyer segments. Spending across categories has changed for the average buyer across categories, and buyers are now characterized by a different set of behaviors. Moreover, the pandemic has also left a resounding impact on what the customer looks for in a product. Those living in tight spaces might have had more tolerance for noise levels of household appliances, or have made compromises on the battery life of electronics. Portability has taken on different meanings with more time being spent inside the walls of the house. 
Similarly, these impacts have cascaded on B2B companies too – for instance, increased levels of automation are now placing renewed demands on OEMs and process enabling operational technologies. Consulting services are now setting strategies for their partners into action via virtual models, leading to new considerations of measurability, collaboration, and engagement with their clients. In other words, products and services have to be revamped, and in some cases, reinvented to respond to altered needs of the same buyer segments. While the nature of markets themselves has altered significantly (more in the next paragraph), the product-market fit is undergoing tectonic shifts, being subjected to various forces – and organizations need to respond to these forces by aligning their products to these markets anew.
2. Markets in the new normal
The pandemic has impacted the markets financially, physically, and behaviorally in a simultaneous fashion. As a result, your new go-to-market strategy needs to rethink various factors that determine low-level definitions of markets themselves. In addition, it also needs to address tangible and measurable attributes – like total addressable market, competing alternatives, purchase intent of customer segments, basis of customer segmentation across markets, a constant and near-real time view of supply and demand, and so on. 
In this light, digital sales are opening up international markets to retailers, and B2B supply chains are diversifying to look at local suppliers that can add supply resilience to their production processes. Moreover, as supply blackouts affect established lines of businesses, demand-pricing curves are dynamically changing too. In response, your go-to-market strategy needs to account for these forces, and sales teams need to exploit these forces to the organization's advantage. Lastly, the organization's spend needs to be aligned to KPIs that are close to the bottom line – like changes in absolute sales, level of market share, or weighted reach – while also plugging the leakages in procurement strategies.
"Don't push people to where you want to be; meet them where they are." – Meghan Keaney Anderson, VP Marketing, HubSpot 
3. Sales channels: a digital-first approach
As organizations compete to cater to buyers exhibiting new behaviors, one trend has affected businesses almost equally, and is likely to persist well beyond the pandemic. And that is, the importance of ecommerce excellence in business success. Ecommerce excellence can be achieved through multiple approaches – for digital natives, building stellar ecommerce platforms can significantly augment their new go-to-market approaches. However, for those that undertook digital transformation efforts as a means of survival, partnering with digital-first channel partners will be the key to reaching the digitally-savvy buyer. 
Without exception, sales teams need to find comfort within the digital periphery of the enterprise, and leverage digital tools of the trade – like webcam calls with clients, or helping buyers at the bottom of the funnel with the right answers across voice and text channels. Social selling will now take place on social media platforms, and therefore, integrating the right number of channels into a customizable CRM can help sales teams find the requisite comfort for approaching customers digitally. With digital sales models in place, asset-intensive organizations will find themselves ripe for introducing digital asset management solutions that enable them to track the flow of products as they flow across the production line to the last mile. Lastly, a digital sales model will also rely on cloud-based billing and invoicing solutions that enable the organization to maintain a healthy cash flow and maintain lean inventories, freeing up more funds for reinvigorating their innovation efforts.
4. The sales-marketing connect
A future-forward go-to-market strategy will inevitably rely on digital marketing models that leverage social media and other channels to introduce fresh leads to the sales funnel. However, building a strong synergy between sales and marketing functions will be crucial for two reasons. One, sales and marketing functions will need to enable a smooth transition between awareness, discovery, purchase, and post-sales stages across the customer journey. Second, digital marketing efforts can be measured for the impact they have on the bottom line, only after a clear view of the sales funnel is formed via dashboards instead of static reports. Reporting automation is therefore a key component of today's go-to-market strategies.
Also important to note here is the importance of serving the customers with the right information at each point of the journey – and this includes the post-sales stage too. As customers are more likely to switch brands after a dissatisfactory service experience, sales teams will also need to fulfill the needs of the customer after they have purchased a product or a service, thereby necessitating formation of healthy relationships with the customer, replacing the traditional sell-and-forget approach with a more empathetic one. Social listening technologies are therefore integral to today's go-to-market strategies, where personal and physical interactions with the brand are being replaced by digital interactions.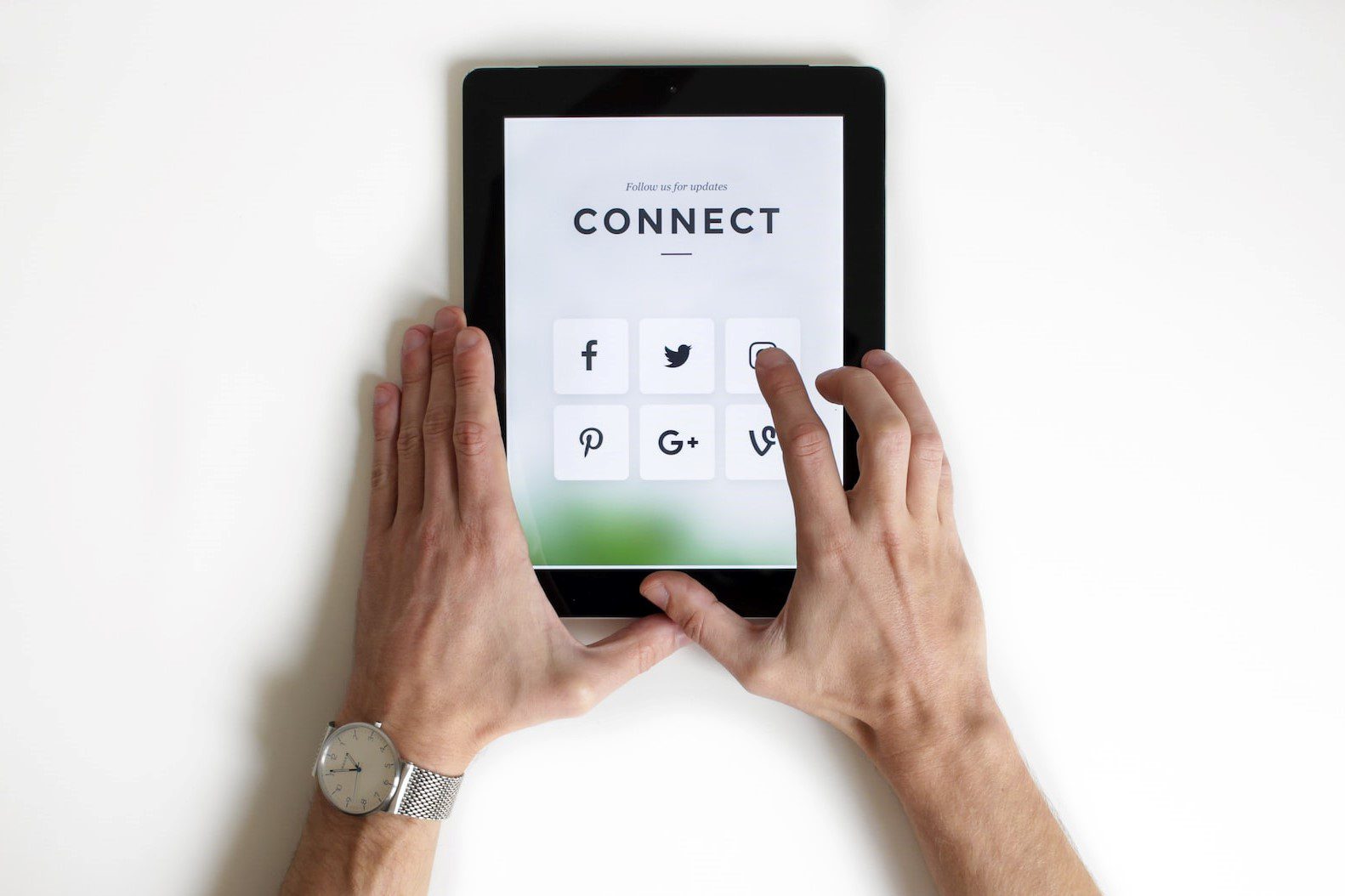 5. The need for agility
Speed does remain a crucial factor of a successful go-to-market strategy. However, as resilience ascends in the organization's list of priorities, it places a newfound importance on agility – and this applies to product and service offerings equally today. Therefore, go-to-market strategies will no longer be the talk of a once-a-year event – learnings and responses need to be dynamic, whereas processes must be built on flexible foundations to respond to uncertainty. For instance, a hybrid event that was intended to introduce a new product or a service must place equal emphasis on digital participation, instead of relying solely on physical presence. 
As a result, organizations also need to play close attention to the digital tools they adopt, aiming for minimal technical debt, and leveraging a nimble digital footprint that minimizes vendor lock-in. Process agility also calls for a rethinking of the organizational structure, and leveraging communication and collaboration tools that enable asynchronous communication across global teams. Lastly, minimizing the need for human touch where automation is the ask of the customer (self service, for example) and empowering sales teams with AI solutions for CPQ functions will be a key step in curating a successful go-to-market plan for today's markets.
What next?
Now that you have read about all the ways to rethink your go to market model, it is time to look ahead. Instead of looking at the pandemic as a speed bump that subtracted from business momentum, leading organizations are turning it into an accelerating force which is helping them introduce new products and services and unlocking new revenue streams. However, such organizations are also paying close attention to the rapid shifts that are reshaping everything, right from the markets to buyers, and the intermediaries that drive the markets on a day-to-day basis. Building a successful go-to-market strategy in such an environment is therefore a high-stakes, high-reward undertaking that can change the course of a business within the coming years. By leveraging the five pillars of a go-to-market strategy for today's markets, businesses can take their trajectory to a new direction and reorient for repeatable success.
We love helping ambitious organizations reach new levels of sustainable growth through vision and purpose, strategy and execution, digital tools and go-to-market optimization.