Solar energy developments in 2021: is Solar going mainstream in 2021?
Driven by factors such as Covid-19, politics and technology.
Renewable energy is one aspect of moving towards a sustainable future, transitioning away from heavy carbon emitters onto clean energy sources. And of course, the largest source of energy that we can tap is our Sun, hitting the Earth's surface at a rate of 164 watts per square meter over a 24-hour day. All day, every day.
2021 promises to be a really good year for one of the key renewable energy variants: solar energy. Solar might finally go mainstream this year.
It's growth can be attributed to 3 key underpinning factors: Covid-19, politics, and technology. These aspects combined could start an acceleration of implementing solar energy around the world.
Covid-19
Even though 2020 was the year in which the Covid-19 pandemic raged across the globe, solar energy seemed to have been increasingly popular. According to the SEIA (Solar Energy Industries Association), in 2020 the US saw an average growth in residential solar installations, but a big jump in utilitarian solar installations. In Europe, the solar industry saw double-digit growth, making it the strongest growth year for solar energy since 2011, as stated by the SPE (SolarPower Europe).
2021 follows in the footsteps of 2020 of it being a year that is plagued by the Covid-19 pandemic. People are still spending a lot of time at home, resulting in more residential energy use than normal. Like last year, this will continue to make people aware of their environmental footprint. This results in consumers making changes in the way they buy and what businesses they support.
In addition, public pressure toward sustainability efforts of companies will not slow down. 2021 should, like 2020, still be seen as an opportunity to change in that field. Installing solar equipment can be a step in the process towards sustainability goals and a bounce back from a Covid-19 slump.
Finally, as many households are spending less on items such as leisure activities and vacations, quite a bit of spending power has been reallocated to fixing up their homes. An investment in solar is then a good, sustainable choice.
"We have this handy fusion reactor in the sky called the sun. You don't have to do anything, it just works. It shows up everyday."  Elon Musk CEO of Tesla.
Politics
With the installment of a new Biden administration in the US, more and more resources are allocated towards solar energy. In early 2021 the United States showed the rest of the world that sustainability, renewable energy, and solar energy are once again high priority topics. President Biden set the tone by joining the Paris Climate Accord the day after the inauguration  and announcing a 2 trillion dollar deal that includes plans about renewable energy.
Having one of the major world powers push towards this direction in 2021, will hopefully encourage other countries to do the same. Although all the money and resources won't be used immediately, this marks the beginning of new solar installations over the coming years.
The UN is also urging for faster growth of renewable energy, claiming that "much faster growth is required to meet long-term climate goals". Politics will make it easier in 2021 to receive subsidies and ultimately offer more possibilities for the solar energy industry to grow. A lot of work is still needed but 2021 seems to be, when looking at one of the major world powers, a pickup in the pace regarding renewable energy.
Technology
Finally, 2021 looks positive for solar energy with all the advances happening in technology. Solar panels have been progressively getting better and more efficient over the last few years, converting more of the Sun's power in usable energy. This gives an additional switching incentive every time a major advancement happens.
Next to this, solar technology is getting cheaper every year.
2021 is also promising in terms of battery technology. A crucial part of the ecosystem that is often forgotten, batteries are vital in switching to a full solar energy driven ecosystem. Batteries enable energy storage, which ensures we can use solar energy even when the sun isn't shining. Problems like energy density are being solved with a new type of battery: Licerion. Made by Sion Power, this battery is aimed at fields like EV's and energy storage systems. In March 2021 they revealed that they were working on large format batteries, with a focus on high energy density and an increased life cycle.
Also Tesla's foray into renewable energy, and the R&D knowledge that the company brings to batteries, will likely lead to an additional boost.
The combination of solar panels and batteries form a self-sufficient energy solution, making it possible to switch entirely to solar energy. New battery improvements lead to more storage being deployed and like panel technology, switching to solar energy will be more appealing with every new iteration.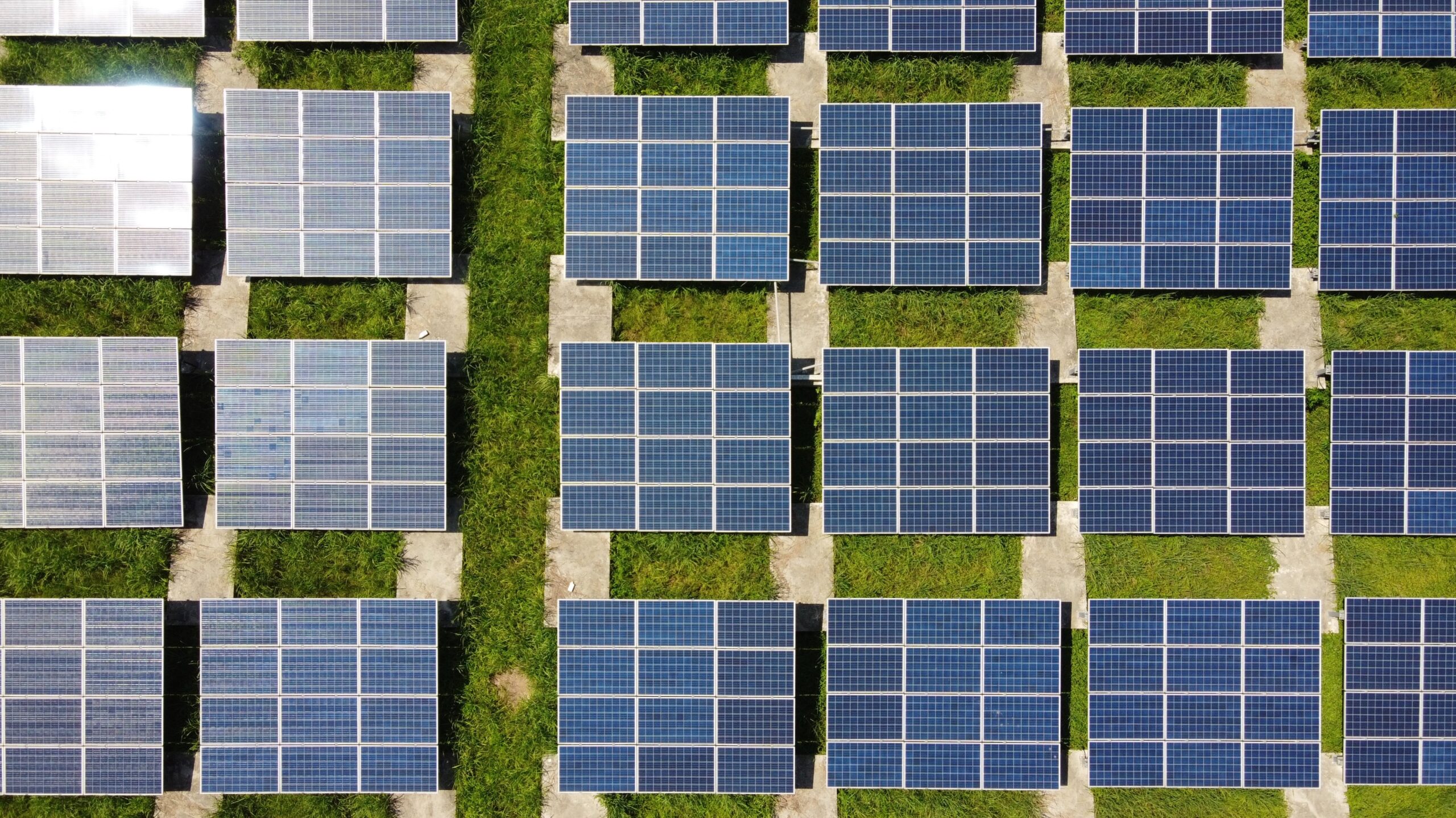 2021 promises to be a bright year for solar energy
With Covid-19 still resulting in investments to homes and businesses, politics pushing hard for renewable energy and technology that isn't slowing down, 2021 promises to be a bright year for solar energy. 2021 just might be the breakthrough year in which Solar goes mainstream.
We love helping ambitious organizations reach new levels of sustainable growth through vision and purpose, strategy and execution, digital tools and go-to-market optimization.