Authentic brands can help lead the way forward in times of volatility and change
We are living through times of extreme uncertainty. Covid-19 volatility, political turmoil, climate change, polarizing societies… It's not always easy to chart the correct way forward for your business.
One thing remains clear: strong, authentic brands that inspire their audience and connect with both customers and end-consumers will continue to outperform brands that do not. In brand building, being genuine is key. But how to build an authentic brand?
Connect with consumers and customers by building an authentic brand
Brands can serve to build meaningful, lasting connections with people – whether end-consumers or decision makers for your customers. People connect to brands that are genuine, share their values, are recognizable, deliver what they promise and are perceived to be different from other competitors in the field.
But brands can only be meaningful in the long term  if they are authentic. Brand promises need to be backed up by reality.
"A brand for a company is like a reputation for a person. You earn reputation by trying to do hard things well. " Jeff Bezos, CEO Amazon.
Authentic brands are genuine and inspiring
Companies that build strong, authentic brands not only focus on the story they tell, but also, and perhaps even more importantly, on how they live up to their stores.
An authentic brand has a clear vision and purpose.
Especially in turbulent times, people will look for brands that they can trust. Gone are the days of reckless spending. Millennials and Gen Z increasingly are looking for purpose and value in what they do. And they expect the same from the companies and organizations they buy products or services from.
And in these digital-first, turbulent and fast-changing times, it is even more important. As everything is public and shared, and emotions are up, a reputation that takes ten years to build can be destroyed within five minutes.
An authentic brand has a clear vision and purpose, a sense of why the brand exists, what it offers and why this matters. And is backed up by a business that  genuinely lives and breathes that vision and purpose in every brand action and interaction with its target audiences.
Therefore, for any company interested in how to build an authentic brand, it means starting with the basics: building an authentic brand means identifying what you want to stand for and then living up to your promise. Making true on your word leads to stronger connections: your audience will now if you are genuine in your messaging and will be able to tell if you live up to your purpose and do what you say you will do.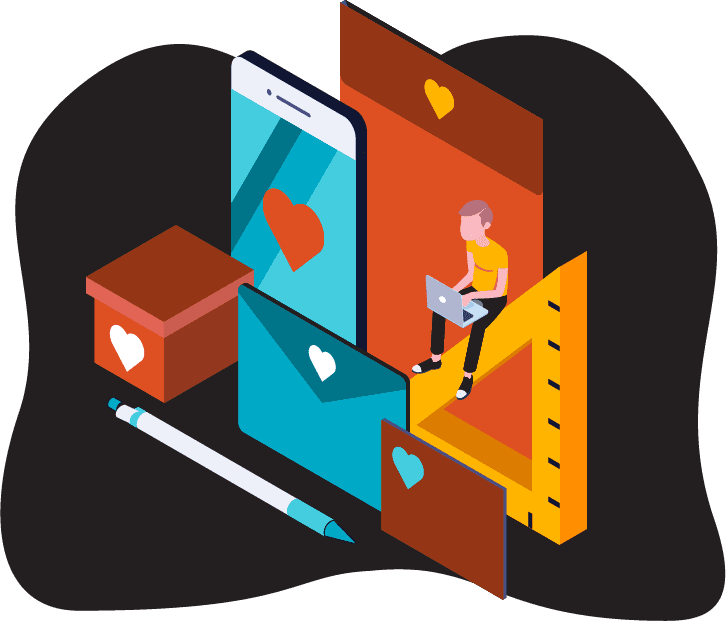 Six key tips on how to build an authentic, inspiring brand.
Key elements for building an authentic, inspiring brand that will emerge even stronger out of any crisis are:
Build a strong, authentic brand and strengthen your marketing platform for the future
A continuous focus on telling inspiring stories and building your brand in an authentic way will be crucial to differentiate yourself in this competitive arena. Start by defining your vision and purpose and identifying your audiences. Ensure you have a clear idea of what you want your brand to be and what is in your DNA. Tell great stories that connect with your audiences and are true to your brand DNA. Live your brand promise in everything you do and do what you say you will. And finally, continue to do so over time as you are in it for the long run.
We love helping ambitious organizations reach new levels of sustainable growth through vision and purpose, strategy and execution, digital tools and go-to-market optimization.