The Medtech sector today: 7 key challenges for 2022
As we look forward to the key challenges of the medtech sector for 2022, the question arises: how healthy are Medtech organizations themselves, as they supply medical, innovative, technical products or services to the world? Are you targeting the right audiences? Have you stayed on top of all latest trends and have you been quickly enough to adapt to change? Our diagnosis is that quite a few of today's challenges are strongly related to the fast-paced digital world in which we all live.
We have identified 7 key challenges of the medtech sector that will impact the way you think about your business in 2022.
Do you recognize the following opportunities in the relationship 'patient versus doctor'?
Challenge 1: The patient is an empowered consumer and this hugely impacts your business model
In the past, when a medical product or services was recommended by a medical specialist, dentist or general practitioner, patients would tend to accept their advise without asking many questions. Nowadays, patients come into a consultation well prepared with accrued insights. They might have searched the internet for information, checked reviews or talked to friends and family.
Patients go to the doctor with a presumed diagnosis or solution and a preference for a certain treatment option. In order to ensure they prefer yours, your solution must stand out positively and your brand must be brought to the patient's attention during their online – and offline – research.
"The medical ambassadors of the past are now thousands of consumers jugging your medical product or services!"

 
Challenge 2: Large tech organizations use information to understand consumers – and patients – better
Organizations that understand patients better come from unexpected places. Apple is increasingly active in the health tech space. Apps on iPad, iPhone and Apple Watch provide quick access to important health data and empower consumers. And Google Health is another example of a large tech company using its vast information resources to provide data, research and insights to both consumers as well as health professionals.
The result is that your audiences are even better informed about their own health status and develop their own medical opinion. In addition, your professional customers use data in a different way as well. Personal data play an increasingly crucial role when it comes to health matters.
"The medical specialist with up-to-date and individual health data can make the best choice for patients and carry out tailor-made treatments. Nowadays the need for integration between apps and medical products or services is taking a flight"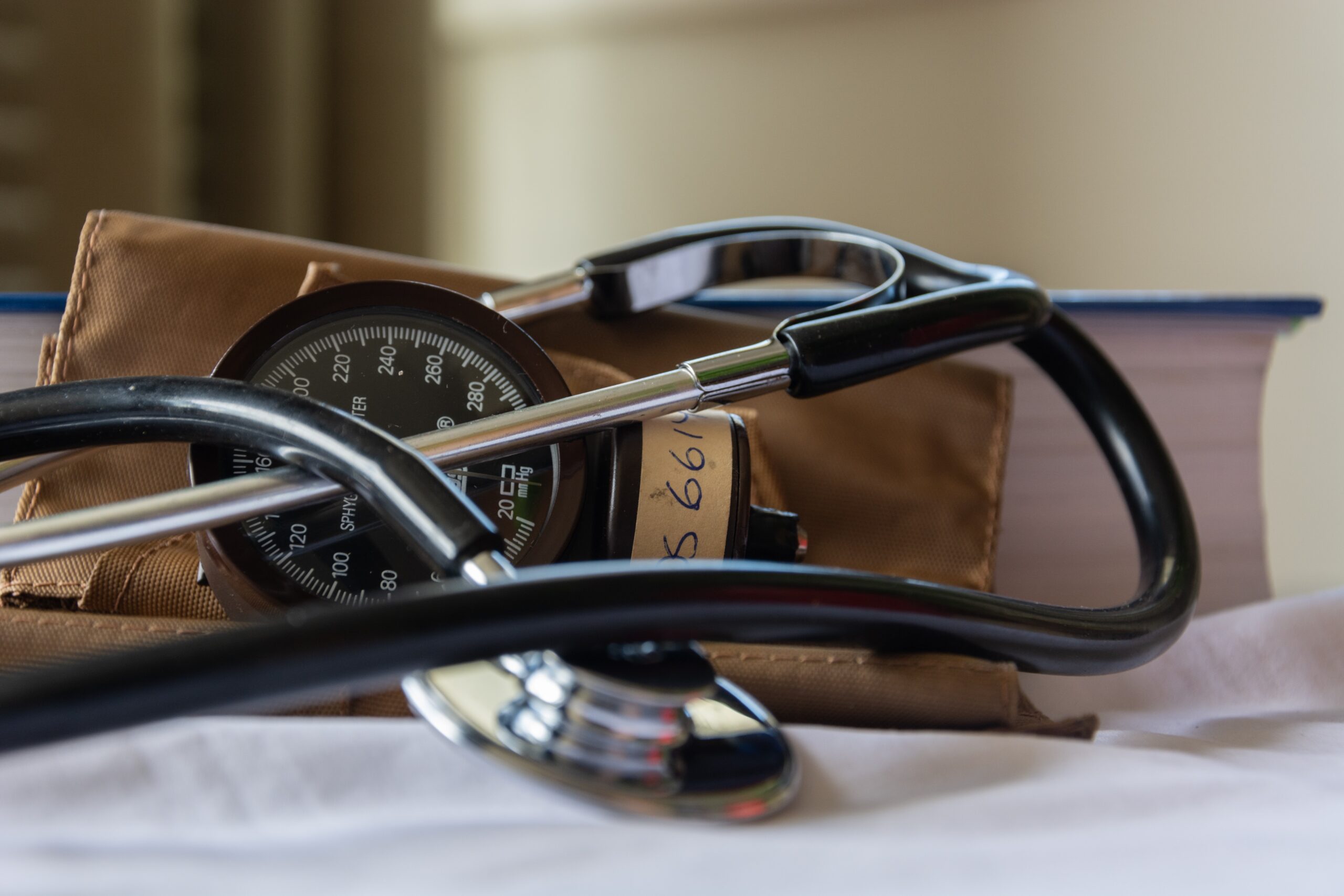 Challenge 3: How and how much do medical brands communicate with their end users – the patients
For years it was only the medical staff whom communicated with patients. Information streams were clear and flowed from the professional to professional, and from there to the individual on an as-needed basis. Mutual agreements and protocols were known. In many cases jargon was even spoken, such as predominated abbreviations and scientific terminology. This key challenge of the medtech sector for 2022 changes that.
But which language do you choose when your target group is the end user of your product or services? Medical brands and Medtech organizations address the patient not in the same way as a doctor does. How do you ensure you have the right tone of voice and messaging to connect with your end users? Not only the way you communicate is important, but also how and how often you interact with your target group, across all channels and devices in which they may come into contact with your organization, products and brands. And how do you answer questions that might come back your way?
"Once you start interacting with your end users and patients, be prepared for their detailed questions. Choose the right digital channels for this type of communication"

 
Challenge 4: What will be the focus in all the go-to-market options available?
To achieve growth, you first need to have great products that solve a real issue. Then, your specific markets, customer segments and target audiences need to be defined as well as your ISP's (unique selling points) against other solutions in these markets.
But ultimately, the way to success is to know how to best reach and engage with your audiences and ensure they consider and prefer what you have to offer. A clear Go-to-Market strategy can do just that.
"A Go-to-Market plan (GTM) outlines in detail how your medical products or services are brought to market. The better targeted they are, and the more learnings are combined with data and insights to optimize your GTM activities, the more successful your product launches will become"

 
Challenge 5: How do you position your company in medical platforms?
The following is on of the biggest key challenges of the medtech sector for 2022. As the medical sector digitizes and both professional audiences as well as patients are more and more found online, business opportunities for medical products or services increasingly start there. The focus shifts from selling once-off product, to proving integrated services and workflow solutions that generate recurring revenue opportunities. Digital platforms emerge that connect all kinds of solutions with their potential audiences, professional and patients alike.
The emergence of these platforms gives rise to new opportunities, whether to establish a platform yourself, or ensure you are present on and actively participate in the given platforms out there and position your company and products clearly. By collaborating with medical platforms, you will be able to increase your reach and engagement with both professional customers as well as your end users.
"How do you reach the users for your product or services, are you setting up an online medical platform or participating in one? Will you build a direct sales channel and market your product or services yourself or cooperate with a distributor or an agency?"
Challenge 6: Collaborating, get it right the first time
The medical sector is characterized by consolidation. Hospitals are merging, healthcare institutions are collaborating, service organizations buy up individual practices and GP's nowadays make their diagnoses in multi-GP environments. This means that medical brands need to adapt their sales approach to cater for longer sales cycles that focus on building up lasting partnerships. You might be invited to participate in a RFP and compete against options offered by other organizations.
And getting a second chance is hard: decision power is concentrated in the hands of a few key decision makers. Medtech companies have to get their pitch right and ensure decision makers and opinion leading medical specialists become and remain their brand ambassadors.
"It is harder to get a second chance with a larger organization if a first impression has gone wrong. Key decision makers act as gatekeepers, consulting again takes a lot of time and competitors will offer alternatives"
Challenge 7: How do I use existing data?
Medtech companies are used to targeting physicians and doctors. This group is significant in scale, but also well known and established. But when extending to the end user space, the picture becomes much more complicated. You often don't have direct connections to the patients that ultimately benefit from your solutions, but knowing what actually happens in practice can be hugely beneficial. The medical professionals may be in possession of very valuable data from hundreds or even thousands of patients that could help in making your products even better.
In addition, there is a huge business opportunity hidden in the data that can be collected during the use of your products or services, to develop new or better services, optimize user journeys and experiences and keep both patients and healthcare specialists content and loyal. But privacy concerns and local regulations need to be adhered to and collecting and using data requires specific expertise.
"The customer journey does not end with the delivery of your medical product or services. After delivery it enters an even more valuable phase as you learn from how it is used and can optimize the user experience and results"
Let's talk about your challenges
Now that you know the key challenges of the medtech sector for 2022, get ready for the future and focus on the challenges – and opportunities – of tomorrow. By exchanging experiences we can learn from each other.
Contact us today to set up an initial conversation.
We love helping ambitious organizations reach new levels of sustainable growth through vision and purpose, strategy and execution, digital tools and go-to-market optimization.