Rapid change and digital acceleration
We have spoken about digital revolutions in the past. It all began in the second half of the last century, with computers and digital technology starting to replace analogue tools and mechanical instruments.
Acceleration came with the introduction of personal computing in the late 1970s and 1980s, when owning a computer, and later laptop, became accessible to normal consumers and office workers.

The area of personal computing gave rise to the expansion (and first crash) of the internet in the late 1990s/early 2000s.

The introduction of the smartphone, and the iPhone in particular in 2007, gave an additional boost and led to the third phase. This third wave of digitalization, of social and digital connectivity, we have all have been riding ever since. That is, until COVID-19 hit us.

.
The real, covid-19 powered, digital revolution of 2020
Each of the past three phases was firmly built upon the foundations of the last one and saw rapid growth and acceleration that impacted many personal and working lives alike. However, our ways of interacting, producing and consuming were still mostly analogue. But what we are living through right now, fueled by the coronavirus pandemic, is most certainly the fourth wave of digitalization. And acceleration is happening on an unprecedented scale
Fueled by the coronavirus pandemic, our lives are increasingly and – perhaps – definitively being lived online.
Our lives are moving online
The world we end up with in 2021, will be vastly different from the one we exited 2019 with. Whereas we used digital technology, tools and social media such as Instagram and Facebook as add -ons and enhancements to our daily lives, they are now actually replacing it. This is reinforced by the increasing need to create a more sustainable, less organic fuel dependent, society. Jointly, factors are combining to create a new world system.
Key drivers behind our 2020 digital revolution
Key trends we see that influence the digital acceleration and rapid change of this year:
The Digital Workspace
Digital Friends & Family
The Digital Society
When the coronavirus surged we no longer were able to see, talk to, and meet with our colleagues, customers and suppliers face-to-face. The slow adoption of digital collaboration tools of the past decade is no longer. Everyone, literally everyone, has been spending months on end sitting behind webcams and joining meetings on Zoom, Microsoft Teams or Google. Let's Zoom is heard around the globe. Hiring and onboarding processes have moved online. Previously office-based workers are enjoying the newfound freedom to balance work and life better (apart from, perhaps, homeschooling the kids!).
Business travel has all but collapsed. High-flying executives find that they really can do without the two days of travel, eternal state of jetlag and high costs of flying across the world for one- or two day meetings. They are not likely to want to go back to that previous state.
And in the back-end, things are accelerating too. Data and analytics, file sharing, interconnectivity, and building integrated, digital ecosystems between organizations, consumers and suppliers are seeing unprecedented uptake and rapid growth.
"Before there used to be tech jobs, and non-tech jobs," said Joe Atkinson, PwC's chief products and technology officer. "Now there are just 'jobs', and everyone needs to have comfort with technology."
2. Digital Friends & Family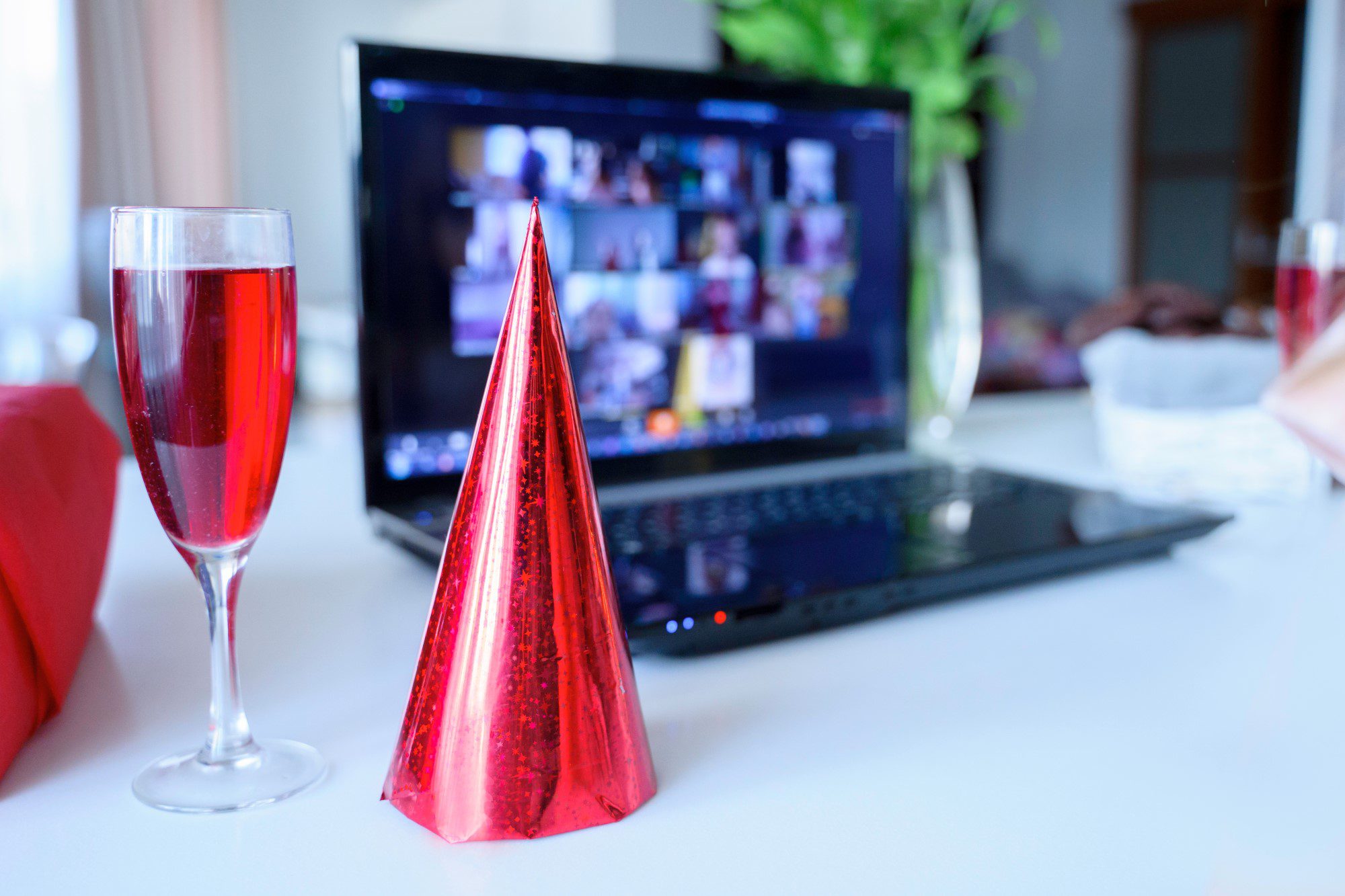 Covid-19 pushed us all indoors, from one day to the next. As – in Western societies, at least – we no longer live with, or close to, our family and friends, we have en masse resorted to digital tools to replace real-life interactions. Friends share Friday-afternoon drinks on Zoom-parties, brothers and sisters discuss the family dynamics and latest news on Google Meet. Mourners are able to attend funerals through Facebook Messenger or WhatsApp video calls. And nursing homes let us connect to our contact-starved parents and grandparents via scheduled video appointments.
We are all looking forward to the day that we can freely hug and laugh and shout and even sing together again. But until that day comes, this is our life. And even when restrictions are lifted and a vaccine arrives, we will continue using these new ways of connecting to build bonds across continents, the digital revolution is permanent. We can keep in touch with everyone, everywhere, all the time.
The entire entertainment sector has moved online. Football matches, baseball games, concerts, festivals, theater performances… Everything has been either cancelled or is taking place with no or limited audiences. In its place have come online events, Zoom movie watch parties, bands livestreaming concerts and theater groups offering their performances via video links. And of course e-sports, replacing real life interaction on the field with interactive contests on one's phone or PC.
The Internet Of Things is moving out of the gimmick phase to a stage where we no longer will be able to recognize it as a separate entity. And basic tasks such as grocery shopping, arranging for care of children, pets, homes, and elderly relatives are all being done digitally these days. And by an increasingly large proportion of the population.
Part of the time now spend online will be once more replaced by – much needed – personal interaction, once it is safe to do so. But all in all, the pace of digital transformation and accelerating change that we are now seeing is of a scale we cannot yet fully fathom.
And this is not all.
Next to the above, fundamental developments of the digital revolution such as 5G, artificial intelligence, virtual reality, data science, quantum computing, crypto, self-driving cars, digital health and interconnected humans will also leave their marks.
But one thing seems certain: looking back, from the year 2035 let's say, we will surely be able to recognize the year 2020 for what it was: a period of intense crisis and rapid change that laid the foundations for the advanced technological – and hopefully sustainable – society we will then be living in.
Perform the digital skillset check and get ready for the future.
We love helping ambitious organizations reach new levels of sustainable growth through vision and purpose, strategy and execution, digital tools and go-to-market optimization.