The Challenge
Waterproof materials are usually good at keeping out water, but also at keeping perspiration in. You either get wet outside, or inside. This leads to taking your jacket on and off while you exercise outdoors, and is not very handy. There has to be a solution to this, The North Face thought.
In addition, waterproof jackets and pants tend to be bulky and stiff. Moving around in them is not ideal.
So The North Face asked themselves: what if we could redefine this completely? And make jackets that are both breathable as well as waterproof?
This dilemma between waterproof and breathability is just about the Holy Grail for the outdoor industry. Gore-Tex launched in 1976 and was a big step forward in offering wearable waterproof clothing. And Gore has been the standard in waterproof fabrics ever since.
But The North Face thought it was time to take things to the next level and disrupt this core part of the outdoor and apparel market.
Using State-of-the-art Technology: nanospinning.
The North Face came across a technique called nanospinning. In this, materials can be nano-engineered, to take any characteristic the designer want. It was already used in car manufacturing for example, but not in clothing in any significant way.
Through nanospinning, The North Face envisioned that it should be possible to achieve have exactly the right degree of waterproofing as well as breathability in a garment. So they went to work.
In The North Face's new fabrics, microscopic webs are created that have tiny holes in them, which are small enough to stop water droplet from coming in, but big enough for air molecules (and thus, damp from perspiration) to pass through. Thus, the damp does not condense inside the jacket and you stay the dray.
The characteristics of the fabrics can be adapted based on the need. For example, when you are climbing Mount Everest, you need maximum protection. But when you are running, breathability becomes critical.
The Process
The North Face's innovation center went on a mission. In order to achieve a proper break through, they placed the bar high. The entire management team was involved, and the CEO was following progress daily. All in all, it tool almost two years from the first idea to market launch.
Key elements were:
Full focus on innovation with clear objectives and responsibilities

Management team commitment and active support

Co-development and extensive testing with The North Face athlete teams

A focus on sustainability: less material needed, and much less harmful chemicals

Creation of a dedicated brand and marketing platform: Futurelight

Focus on exclusivity: Futurelight was launched in the top range Summit Series products only

Full launch and roll out plan
Futurelight launched in September 2019
Key partners and retailers got access to the products first. The North Face organized testing trips, in which the brand brought stakeholders in the mountains to test the products themselves. The responses were overwhelming.
The launch of Futurelight also generated quite a lot of media interest and buzz for the brand.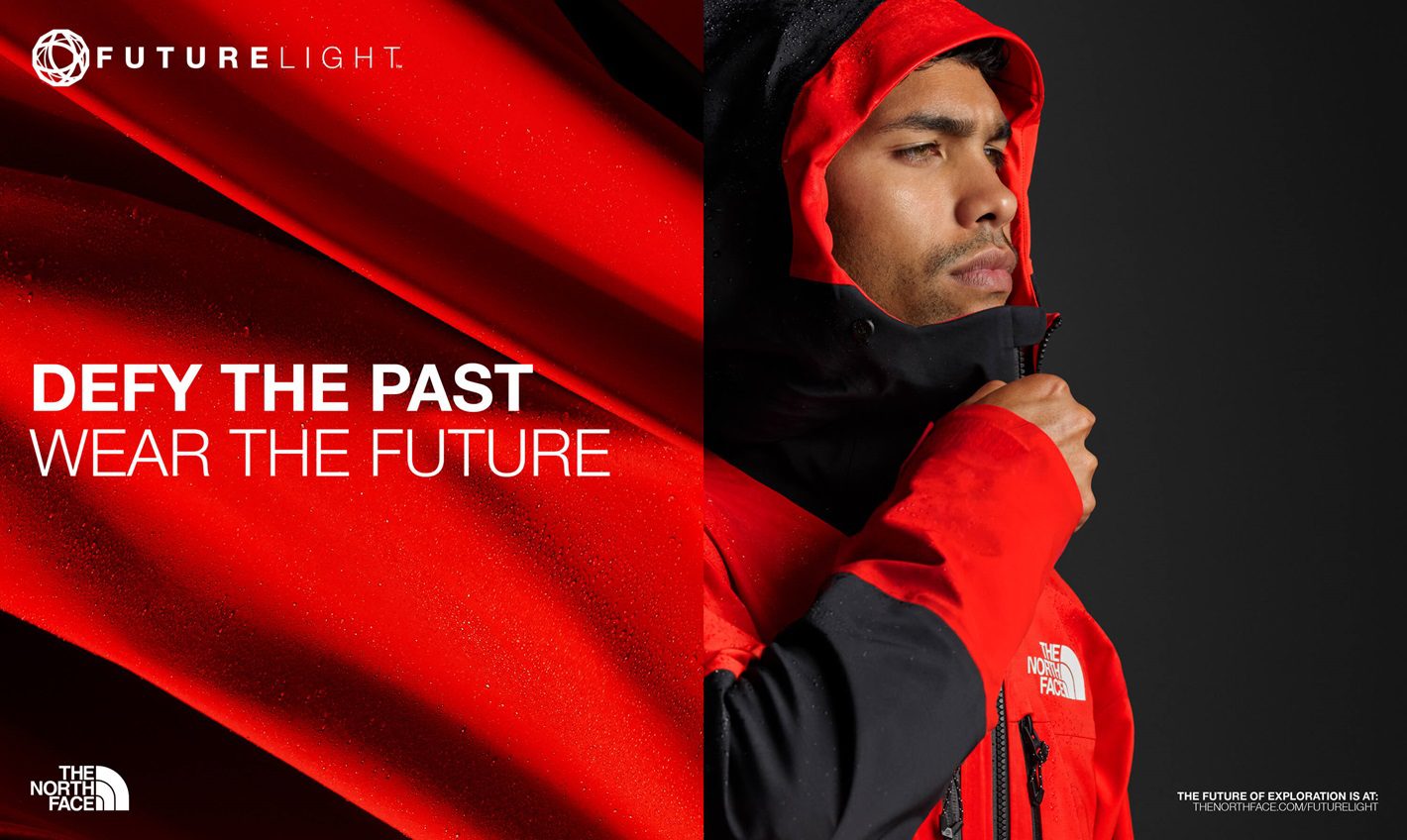 Conclusion
By developing and launching Futurelight, The North Face really have redefined the outerwear category.
Impact on many levels
The brand is yet again recognized as the most innovative in the outdoor market. The products are much more sustainable. Consumers are more comfortable. Retailers have new stories to tell to there customers. And competitors are once more trying to catch up.
The next 40 years?
It had been 40 years since the launch of Gore-Tex. Let's see how Futurelight and nanospinning will define the next 40 years of outdoor exploration.